​Computershare's own ​Robyn Shutak offers you direct guidance from our advisory services practice on recent industry develo​pments, best practices, and more. In this issue, we cover the following topics:
​Average ESPP participation rates by country
Is there a resource you can direct me to that shows average participation rates for stock purchase plans by country?
I wasn't able to locate any existing resour​​ce that summarizes this information in this detail; however, the Global Equity Organization and hkp///, in connection with Computershare's support of the ​​Global Equity Insights Survey (GEIS), was able to provide this information for the countries represented in the 2019 and 2018 surveys for both target participation and actual. As you can see here​, the data clearly shows the countries that have high expectations for participation (and all seem to be falling short of that) and also shows countries where clearly stock purchase plans are an accepted part of the culture.
The GEIS is the premiere global assessment of current market practice and trends in equity compensation worldwide. This year's study addresses: 1) the use of equity on a global level as a long-term incentive and broad-based tool 2) important topics such as design and plan types, along with the steps companies are taking to tailor their share plans based on rules and regulations, and 3) as geographical and participant demographics. Details of the major results from this year's survey as well as an overview of the evolution of findings since the study's inception were covered in Computershare's Global Equity Insights Survey Findings webcast this summer.
Visit us at computershare.com/allthingsequityplans to view a complete list of our audio archives.​​
Adjusting vesting for leave of absences
Should we or shouldn't we adjust vesting in equity awards for employees who go out on a leave of absence?
No, "leave" the award alone, don't change anything—adjusting vesting for a leave is not best practice and is difficult for many reasons, including where you have a global stock program. Further, timely notification about changes in status can be difficult to get from your human resources and payroll departments as is, and maintaining current status information is critical to ensuring a vesting/release doesn't mistakenly occur.
Managing the operations of stock plan program is one of the most complex tasks involved in offering equity compensation to employees. Considering all that's involved—issuing stock grants, processing vestings, reporting requirements, etcetera—companies have a lot at stake to getting the process right.
By far the best solution for any business offering stock plan benefits to their workforce is to work with an established and well-regarded industry service provider who can help support the operational aspects of the program. Computershare can support whatever plan types your company offers and at whatever the size or complexity of the plan. You'll have a dedicated account management team at your disposal to help with reports, special events, updates to your plans, and more. You also have access to a suite of online tools for when you want to manage things yourself. And if you need a more custom solution to manage your plans, we will off you our expertise and our support to develop the solution that works best for you.
To learn more about how you can ​better manage your plans, visit us at computershare.com/employeeplans or contact us to speak to one of our equity plan experts.
Increasing employee engagement
One of our top global business strategies next year is to enhance employee engagement. As the department tasked with setting the agenda/supporting this strategy, what HR practices do you feel can best help increase engagement?
Developing and sustaining employee engagement is tricky and has been hotly debated and discussed at length for years and can vary not only from country to country but also industry sector and company. The good news is that recent studies indicate that workforce engagement is on the rise in the US and Canada after years of being stagnant.
HR is critical in leading the way in the design, measurement and evaluation of workplace policies, practices and programs that help foster a culture of engagement. One particularly important practice that can have a significant impact on employee engagement is your compensation strategy. The use of an Employee Stock Purchase Plan (ESPP) in your compensation strategy is one proven way to incentive employees to work harder in the company's best interests. Employees that participate in ESPPs work longer hours, are absent less frequently and express greater job satisfaction. When employees are more engaged due to an ownership culture, top talent begins to think and act as business owners…because they are, which in turn improves employee engagement in a way that other forms of compensation can't.
Your engagement strategies have the power to significantly affect employee retention, productivity and loyalty and is a key link to customer satisfaction, company reputation and overall stakeholder value. Learn more about how you can increase employee engagement in our recent webcast, Measuring the Impact of Employee Equity Plans on Employee Engagement.
Management of insider trading programs
Our company is about to go public and is in the process of drafting and subsequently adopting an insider trading policy. I'd like to understand more about managing the program as the stock plan administrator for the company. Can you tell me what is involved?
It is so important to establish appropriate monitoring procedures that will not only serve to detect potentially problematic trades, but will also serve as a deterrent against violations of your insider trading policy and federal securities laws. A solid policy and set of procedures should include the requirement to pre-clear trading of company stock by named insiders with a designated member of management and designated trading blackout periods. For ongoing monitoring and management of individuals subject to the policy, some recommended best practices include:
Maintaining a list of persons subject to the program
Reviewing the list on a regular basis for changes, additions, etc. and date stamping the review
Regularly cross-comparing the list to your vendor database and insider email distribution list to identify any discrepancies
Ensuring a process for timely notifications to your department of changes to the list
Reviewing changes in status for new or continued application of policy
Sharing policy related special procedures with designated insiders at the time of appointment/termination via welcome and exit memos
Policies and procedures are not one-size fits all and companies should develop individual policies and procedures that are tailored to their specific company and employee base; however, a well-designed and properly implemented/managed insider trading policy is the most effective way to prevent inadvertent insider trading and the very best way for a company to demonstrate that appropriate steps have been taken to prevent insider trading violations.
Computershare's executive services team can serve as a single point of contact for plan sponsors and your executives and provide that personalized attention and service, including:
​Same-day communication of price and lot-sale information to plan sponsers for Form 4 filing
Creates and executes 10b5-1 sales plans for corporate insiders
Form 144 preparation and filing with SEC and exchange, if applicable
Swift and accurate trade execution through our dedicated institutional broker
Adherence to pre-clearance requirements
To learn more about how you can support your executives services and better manage your plans, visit us at computershare.com/employeeplans or contact us to speak to one of our equity plan experts.
Driving millennial program awareness
We have a significant millennial population and are looking for fresh ways to drive benefit awareness and engagement with this group of employees? Do you have any recommendations?
To make benefits communication efforts for this audience as effective as possible, you might consider adopting these tactics:
Give them someone to talk to. Millennials are a very social generation and equity compensation is complex—one-on-one help can be an integral part to help driving program awareness. Be sure they have a point of contact who can answer questions, clarify plan features and give them personal attention to help them make informed decisions. You might consider holding "office hours", periods of time that you set aside to be available for employee inquiries, and ask your service provider partners to send a representative to be available to answer questions as well.
Use technology where it makes sense. Millennials are tech savvy and embrace digital technology and social media. Use tech to supplement, not replace face-to-face ongoing communications with this group as technology does very little to help employees make informed decisions.
Use multiple touch points—use a variety of different methods to reach employees at work, at home and on the road.
Your younger workers place the same value on the same benefits as your older workers. Look carefully at what you offer and how you communicate it. Many younger workers face significant financial challenges, e.g., record levels of student loan debt, lower income and wealth than previous generations at the same age. So, while they value having benefits, they may not fully understand them and they're likely to have less discretionary income.
Computershare's Communication Services can help you with our new solution called Engage.
Engage is a new way to talk to your employees about share plans. You can promote your ESPP using ready-made communications created by our marketing and share plan experts. In as little as six weeks, we'll deliver all the communications you need to boost the performance of your share plan. Simply select a theme that echoes your brand and we'll look after the rest!
Our cost-effective solution suits all budgets and includes templates that are easy to configure to your guidelines. You'll save time tailoring communications to fit your brand and improve take-up rates utilizing award-winning share plan communications with a proven track record.
Transfers between ESPPs
Several of our US employees, who are currently participating in the qualified component of our ESPP, will be transferring their employment (mid purchase period) to our UK subsidiary. Note, our UK subsidiary also participates in the parent ESPP under a nonqualified component of the plan. Can you tell me whether purchases post-transfer and beyond for this group of participants will be tax qualified for US tax purposes?
My understanding is that participants are no longer able to purchase shares in a tax qualified manner where they transfer between qualified and nonqualfied plans mid-stream/mid-purchase period. Once the participant has left the qualified plan, they are now participating in the nonqualifed plan and are not able to purchase in tax qualified manner; however, some law firms feel that, if the participant transfers toward the end of purchase period AND they purchase shares within three months of the transfer, that purchase may still be considered a qualified purchase. This is because there is a US IRS rule that allows participants to purchase shares in a qualified manner for up to three months after employment, which most law firms agree that this same rule would apply to/could be relied upon for transfers within the same time period. Please check with your legal, tax, or other counsel for professional advice as to your specific facts and circumstances.
​G​ot a question you need answered? Submit it below and you could be featured in our next issue.​​​​​​​​​​​
​Have a question you need answered?
​Click below to submit a quest​ion ​​and you could be featured in an upcoming newsletter.
About the Auth​or​​​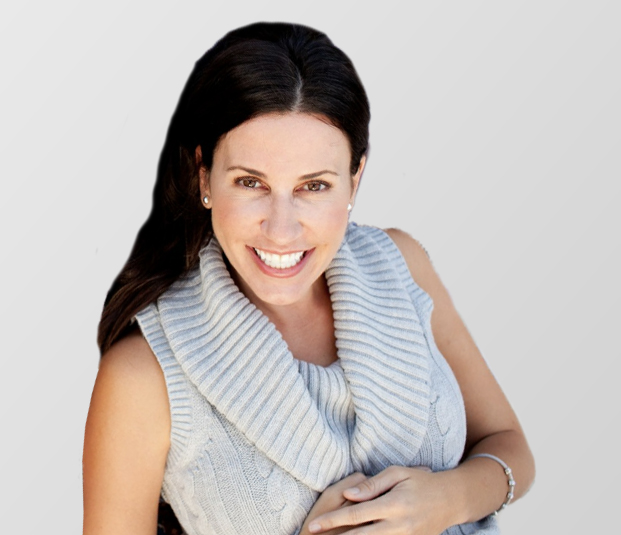 ​
Ro​​byn Shutak leads our equity advisory consulting services t​o help our clients get the most value out of their plans. She is available to discuss trends in plan ​design, enhancing your employee communications, outsourcing opportunities, and a whole lot more. Use the form at the bottom of the page to contact Robyn and find out how she can help improve the value of your plans.​​​​​​​​​​​​