Measuring the success of your essential communications
Are your essential communications working to their full potential?
The question is, what do you want to achieve from your essential communications?
Usually, we are trying to get the consumer to act, whether that's to pay a bill or take note of their statement.
How do you know if they are driving customer action and delivering against your business goals?
Whether it's statements, bills or welcome packs, essential communications are just that – essential. Content is often heavily regulated, and language can be legalistic. That's why, in a push to tick the boxes and get them out to customers, businesses often underestimate the potential of these communications to be used to drive changes in customer behavior and impact business results.
But sometimes you can ask them to do more than that. You might want to influence them to pay their bill online, to download an app so they can manage their service, or to sign up for email communications. It's when you start using essential communications to reach specific business goals that you need to consider how you measure their success.
There are many metrics you can use to measure the impact and success of your essential communications. It's only when you measure certain metrics that you can make real data-driven decisions to improve your essential communications, drive a better customer experience and get the best return on investment.
In this article, we'll explain some key metrics to help measure the success of essential communications.


How to measure the success of your essential communications
The reality is, you cannot rely on the same metrics to measure the success of both your essential communications and your marketing communications. Depending on the communication channel, Marcomms functions will measure against metrics like:


Cost per click
Open rate
Impressions
Conversion rate
Cost per conversion

While the open rate of an essential communication is important, it is more valuable to know that it has driven a certain action – like paying a bill on time. That's the real measure of success.


So what should you be measuring for essential communications?
Not every piece of information on a communication can be or needs to be tracked; it's about measuring the metrics that matter to your business goals.
Metrics to measure include: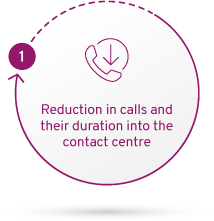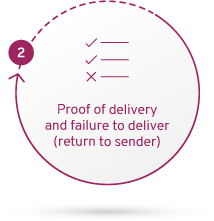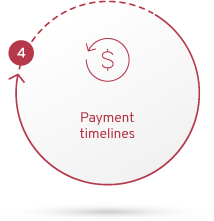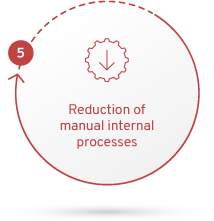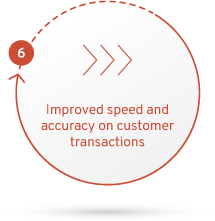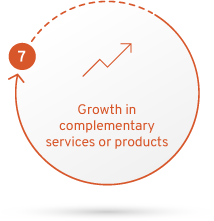 When we align essential communications to deliver against these metrics, we see organizations making improvements to their business performance through: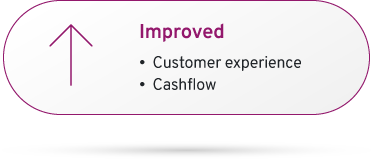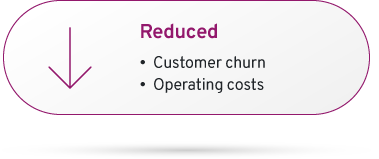 Let's look in more detail at some of these metrics:
Contact center impacts
Ensuring that your essential communications are easy to understand, with a strong call to action and meaningful information, can help reduce calls into contact centers. Customers understand what the communication is telling them to do, and there are clear instructions on how to do it.
If a customer does call the contact center, you can cut the call duration by ensuring staff have access to the communication and can explain it easily.
For example, if the customer is confused by their statement, the call agent can talk the customer through the statement to improve their understanding, improve first call resolution, and reduce the likeliness of a repeat call.
By measuring contact center call metrics, such as call duration and number of calls, you can understand how effectively your essential communications are doing their job.
Improved on-time payments
Measure and analyze payment times to understand whether your essential communications are effectively driving customers to action.
Strong and clear calls to action on your essential communications along with well‑considered design and delivery channels can improve on-time payments, particularly in the Utilities sector.


Faster processing times
Specialized digital processes mean businesses can process incoming documentation from consumers in a more accurate and timely manner. This can lead to a reduction in processing times and provide significant benefits to both the business and customers.
Impact of delivery
Essential communications come with regulatory requirements that often mean the organization is required to have proof that they communicated to a consumer about a regulatory change and that the consumer received the communication.
As consumers turn to digital communication channels, it is becoming even more important to be certain your e‑communications are being delivered.
Put your organization's goals first
The first step is to figure out what you want your essential communications to accomplish. At Computershare Communication Services, we specialize in essential communications and helping our clients achieve these business improvements. It all starts with your organization's goals. By understanding your goals, we can work out the most effective way to improve your communication's messaging to help streamline processes, improve customer engagement and drive customer behavior while measuring the results that matter to you.


Over to you
Ready to measure customer actions on your essential customer communications? Computershare's commsx team can assist and help your business redesign and revitalize your customer communications to deliver the best outcome for both your customers and your business.
Computershare Communication Services has been delivering essential communications for 30 years and have a deep level of knowledge to help improve essential communications based on customer behavior research.