​Computershare's own ​Robyn Shutak offers you direct guidance from our advisory services practice on recent industry develo​pments, best practices, and more. In this issue, we cover the following topics:
​Restricted Stock and Unit Awards
We are interested in introducing a new long-term incentive program (LTIP) and would like to understand the key differences between restricted stock awards and units, specifically. Can you help?
Restricted stock awards (RSAs) are actual shares that are issued to a plan participant. They have restrictions on their transferability that lapse at vesting, usually based on the continued employment of the participant with the company.
One of the key differences, when comparing RSAs to restricted stock units (RSUs) is that RSAs are issued shares of stock at grant (even though restricted shares cannot be transferred until the vesting conditions are met). Since the shares are issued, the participant can typically vote the shares and receive dividends prior to vesting.
RSUs, on the other hand, are an award of units where the company will provide the participant with a specified number of shares of stock at a later date, once the vesting conditions are satisfied. Typically, the vesting conditions are based on continued employment or performance criteria. Prior to vesting, the participant doesn't have voting rights or receive dividends. They may, however, receive dividend equivalents depending on the terms of the plan and award.
For even more information on restricted stock plans, download our new restricted stock fact sheet.
Internal Communication Production Time
We listened to your recent webcast, From "Ordinary" to "Extraordinary": Solving Your Participant Communications Challenges, and have since decided to initiate our own internal communications campaign to raise awareness about our equity compensation programs. Do you have any tips on how to save production time when creating our own internal communication documents/content?
Here are a few quick tips to save time when creating your internal communication content
Create templates for recurring messages, such as reminders to complete a task, e.g., accepting grant agreements and enrolling in the plan.
To avoid spamming employees and overloading their inbox, combine all non-urgent messages into an internal newsletter; and
Ensure every communication piece is thoroughly proofed before it's published. This saves time (and face) by not having to send an apologetic follow-up.
Computershare is a leading provider of integrated customer communication solutions, trusted by more than 10,000 companies worldwide to deliver business critical communication services. We can help you engage with employees locally and worldwide through personalized, real-time communications through every touchpoint. Please feel free to contact us if you need assistance in transforming your communications offering.
Long-Term Incentive Practices and Trends
I am looking for some information on best practices related to performance plans. We are most interested in understanding how prevalent performance plans are as a long-term incentive offering and what type(s) of performance metrics are most commonly used by companies.
The 46th annual FW Cook Top 250 Report details the long-term incentive practices and trends of the 250 largest companies in the Standard & Poor's ("S&P") 500. Some of the more notable trends and key findings of the study include best practices related to performance plans, which indicate that:
90% of the Top 250 companies use two or more grant types
Long-term incentive mix continues to be strongly oriented towards performance plans
94% of Top 250 companies grant performance awards, with 60% utilizing two or more performance metrics and 91% using a three-year performance period
TSR increased in prevalence and remains the most prevalent performance metric among the Top 250 companies, with almost every company measuring it on a relative basis
Financial metrics complement relative TSR at 78% of companies that use relative TSR as a performance metric
ESPP Holding Periods
Our ESPP program currently has a holding period requirement, which hasn't been very well received by participants. Can you tell me how prevalent holding periods are under both qualified and non-qualified ESPP programs?
According to the NASPP/Deloitte 2017 Domestic Stock Plan Administration Survey, only 22% of qualified ESPP's impose a required holding period, and 31% of non-qualified ESPPs have a required holding period, often ranging from six months to two years.
Most companies choose not to impose a holding period requirement under their ESPP due to the unfavorable impact it can have on plan participation. Employees typically prefer liquidity and flexibility in ESPPs for short-term cash needs—because ESPP's are designed to support the rank and file population, participants may not have the risk tolerance required to hold shares.
China Safe
I understand that there are a number of restrictions and requirements to offering equity awards to employees in China, but our employees in the local marketplace are asking for these benefits. I'm curious what other companies are doing to this end.
Pursuant to the 2019 Global Equity Insights Survey co-sponsored by Computershare, offering long-term incentives (LTI's) in China is seen as important. Only 12% of the active companies in China have decided not to proceed with offering their LTI to employees in China. This number increases to 21% for companies in other economic regions (rest of the world).
Further, across all economic regions, roughly half of all companies reported having submitted a SAFE Filing in China.
ESPP and/or​ 401(k)
We are trying to understand the impact of implementing an ESPP on participation in the company's 401(k) plan. More specifically, do you see participation in a 401(k) decrease where an employer also offers an ESPP?
Many companies offer both 401(k) and ESPP programs. If yours does or you are considering introducing an ESPP, participation in one plan should really have no bearing on participation in the other; each plan offers different benefits and investment opportunities. In the article, Living in Perfect Harmony: ESPP's and 401(k) Programs​, we discuss this further.
To summarize, a 401(k) is a long-term investment tool intended to help employees save for retirement. Employees invest their own money through pre-tax payroll deductions and are given a choice as to how their funds are invested, w​hich does not include the option to invest in company stock. In some cases, the company offers a match (occasionally with conditions that the employee must remain at the company for a certain period of time before the employer match is theirs to keep) as an incentive to participate.
An ESPP, on the other hand, is a short-term in​vestment program intended to help employees with more immediate cash flow needs/provide additional earnings that are more liquid than their 401(k) holdings. Employees also invest their own money in an ESPP program, but on a post-tax basis and participant funds are invested in company stock only so that the investment is aligned with the company's success. Further, in place of a match, most plans offer a discount.
​
With a good communications program focusing on the above, you can alleviate any issues around the notion that employees will choose one program over the other. If you are a company considering introducing an ESPP to your total rewards program, don't be mistaken; these plans do work well together.
​G​ot a question you need answered? Submit it below and you could be featured in our next issue.​​​​​​​​​​​
Have a question you need answered?
​Click below to submit a question ​​and you could be featured in an upcoming newsletter.
​​
About the Auth​or​​​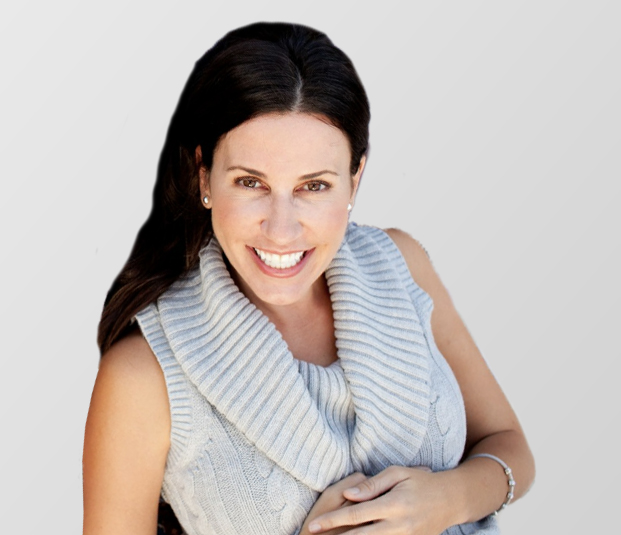 ​
Ro​​byn Shutak leads our equity advisory consulting services t​o help our clients get the most value out of their plans. She is available to discuss trends in plan ​design, enhancing your employee communications, outsourcing opportunities, and a whole lot more. Use the form at the bottom of the page to contact Robyn and find out how she can help improve the value of your plans.​​​​​​​​​​​​​