​Computershare's own ​Robyn Shutak offers you direct guidance from our advisory services practice on recent industry develo​pments, best practices, and more. In this issue, we cover the following topics:
​ESPP's and 40​1(k​​)'s
What are the ramifications, if any, to participation in an employee stock purchase plan (ESPP) when a participant in both the company's ESPP and 401(k) plan takes a hardship withdrawal under the 401(k) plan?
While not always widely known by stock plan professionals, under current 401(k) regulations, a participant who takes a hardship withdrawal under a 401(k) plan may not contribute to any other plan of his or her employer for six (6) months following the withdrawal. By taking a hardship, the participant is electing to stop participating in the ESPP for six months and will need to re-enroll in the plan during the next ESPP enrollment period following the six month suspension period. For 401(k) plan years beginning after December 31, 2018, however, the six (6) month suspension period is optional.
Learn more about 401(k)'s and ESPP's in our recent webcast, Design Your ESPP for the U.S. and the World, which includes answers to questions like, "Can a company prohibit an ESPP participant from making further contributions if this prohibition is not contained in the ESPP?"
ESPP De​sign / Implementati​​​​on
Our company doesn't currently have an ESPP. We are considering implementing one, but would like to better understand how much the program will cost, what plan features are most prevalent in the marketplace and whether there are any related regulatory /tax issues we should be aware of?
ESPP's are an important benefit (and investment) that come in many different shapes and sizes and designing/implementing one doesn't have to keep you up at night. In the article, Offering an Employee Stock Purchase Plan Your Participants Will Value, we provide an overview of the necessary considerations to designing a competitive ESPP together with a summary of some of the most desirable program features in the marketplace. During the session, The True Cost of an ESPP, held at the NASPP Annual Conference in San Diego in September and later rebroadcast as a webinar, we discuss everything you need to know about the real costs to operating and maintaining an ESPP. A supplemental article, available here—How Much Does an ESPP Really Cost?, outlines the much of same content that will be covered during this NASPP session.
Computershare has endless resources to help support your new and existing ESPP programs, including a website dedicated to all things ESPP where you can listen to the recording of, What to Know When Setting up an ESPP, for a primer on what to know before rolling out a new program.
Also, make sure you access our recently issued ESPP Enrollment Success Toolkit — a comprehensive DIY resource. And, finally, make plans to attend Computershare's next ESPP Day, May 2019 in Boston, MA, to get targeted ESPP training.
Business Pro​cess​​​​ Automation
I'm looking to make the case at my company for more business process automation and would like to better understand where it works, and where it doesn't. What workflows and tasks are best suited to being automated?
Not every business process is right for automation as it's really up to the company to determine which processes are best suited to automation and which ones are best handled by humans; however, a good place to start is to determine your areas of focus for improvement. What specific processes, or even parts of processes, are most prone to human error, are subject to risk, demand a lot of time and/or might warrant a better user experience? For example:
End-to-end equity transactions, e.g., 6039 reporting
End-to-end self-service, e.g., online ESPP enrollment
Data transformation, e.g., integrating data from multiple business units or countries
ESPP contribution funds management
Data analysis, e.g., pay ratio calculation
Reconciliations, e.g., plan reserve management, cancellations, terminations
Reporting
Learn more about how automation can help in our article, Don't Let Manual Processes Drain Your Productivity, which was also a featured presntation at the Global Equity Organization's Northern California Forum and was published in the Aug/Sep issue of PAYTECH Magazine.
Audit Best Pract​​​ices
Can you recommend some best practices to help our department better prepare for quarterly and annual auditor visits?
Auditors look for processes that will assure them that appropriate controls are in place to ensure the integrity, accuracy or privacy of the data being examined. Use the tools available in your software systems, e.g., comment/notation fields and error checking features; document procedures step-by-step; use checklists and a tie out binder each period to manage your data and processes. Further, look for inaccurate and inconsistent data when you are ticking and tying information and/or reviewing reports from your database, e.g., vesting/expiration dates that are out of order; options exercised after cancellation; options granted after termination (or options cancelled before granted).
Check out our complete list of related best practice recommendations for audits or take a moment to listen to the recorded webinar, Ready or Not, Here Comes the Global Audit.
6039 ​Rep​​orting
What are we required to do with 6039 forms that are returned to the company as undeliverable?
Where participant statements are returned to the company due to an invalid address, the company is required to resend the statement if it is in possession of a better address for the participant. What you do with an undeliverable form can depend on whether the person is a current or former employee.
For current employees, mailing to a work address is presumably acceptable; however, you might just talk to them/contact the employee directly and ask for their current address. For former employees, getting information to them, particularly undeliverable mail, can be tricky. The company should check their records for other benefit plans and programs that the former employee may be receiving mail under for a more current address. Where the company has no other address for the participant, it is not necessary to resend or do further research to identify a better address.
Find out more about what your 6039 reporting obligations from our informative, how-to webinar, 6039 Reporting: Time to Gear Up. And be sure to visit our Section 6039 Reporting website to learn more about Computershare's comprehensive solution to managing your 6039 reporting obligations.
​G​ot a question you need answered? Submit it below and you could be featured in our next issue.​​​​​​
​Have a question you need answered?
​Click below to submit a question ​​and you could be featured in an upcoming newsletter.
About the Auth​or​​​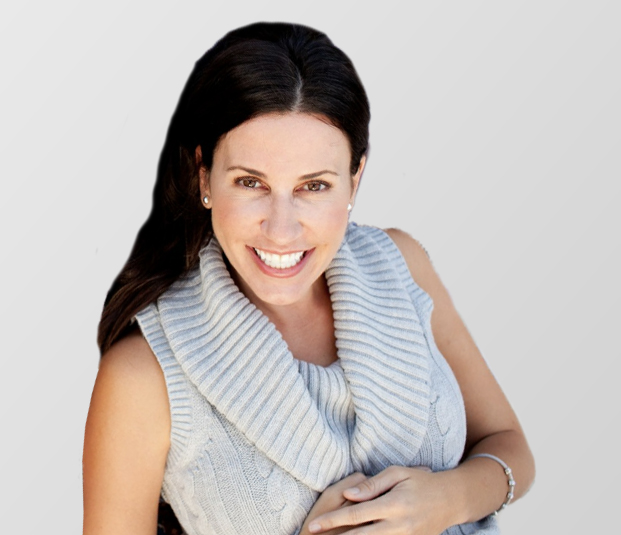 ​
Ro​​byn Shutak leads our equity advisory consulting services t​o help our clients get the most value out of their plans. She is available to discuss trends in plan ​design, enhancing your employee communications, outsourcing opportunities, and a whole lot more. Use the form at the bottom of the page to contact Robyn and find out how she can help improve the value of your plans.​​​​​​​​​​