Collaboration is vital
Our clients demand insights and clever ideas

But first we need to understand you. Whether you've come to us via your IPO or because you just feel you could get more from your registry provider, the first thing we do is sit down to understand your corporate plans and how they are linked to your securityholder acquisition and retention strategy.

Listening, leading and lobbying

We proactively advocate on behalf of our clients to seek better outcomes. The depth and breadth of our global experience puts us in a unique position to help guide regulatory and structural changes in the market.

Delivering what you need

Our approach is to co-create with our clients, industry advisors, law-makers and bright-thinking technologists so you can be assured what we're building is responding to what you need.
Secure, convenient, real-time access to your register
Whether you're a company secretary or investor relations manager working for a large company or someone who's forced to juggle half a dozen different roles in a recently-listed small-cap, we understand how important it is to reduce your administrative burden and automate as many tasks as possible.
Our web application, Issuer Online, is the fastest and easiest way to manage your critical securityholder information. Whether you're on a laptop or out of the office on your smart phone, Issuer Online lets you conveniently perform tasks such as searching for a holder, viewing proxy data, monitoring your live vote count, monitoring the securityholdings of key personnel and viewing standard registry reporting.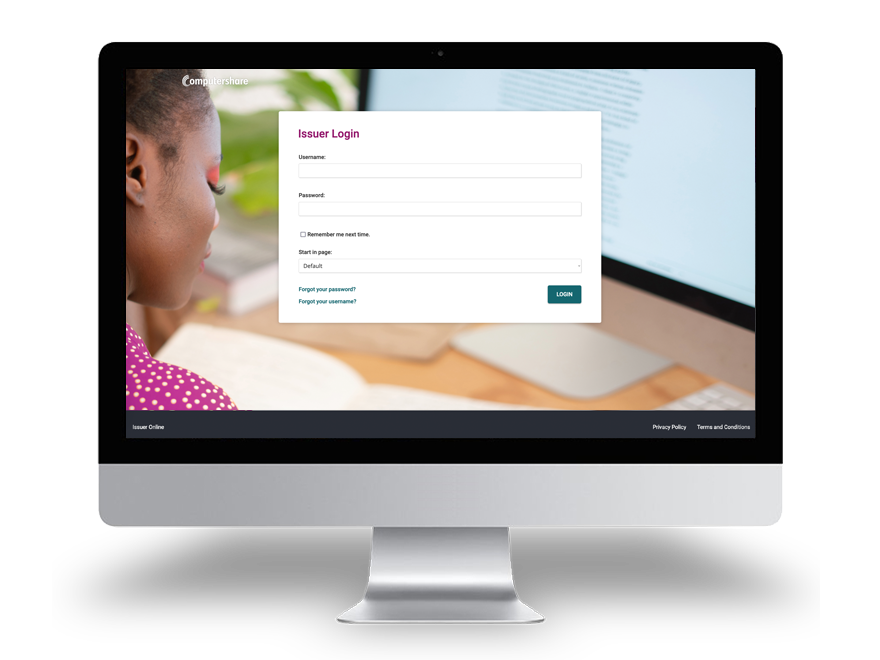 Think you should be getting more from your registry provider?
Perhaps you're planning an IPO and want to ensure your register is set up in the most efficient way possible right from the beginning. Talk to our experts today.
contact us
Relationship Manager / Business Development Manager

Cassandra White

Cassandra works in the business development team at Computershare in New Zealand and has over 15 years' experience working with clients across a range of roles responsible for securing positive outcomes. Her focus is supporting Computershare's current clients while also building external relationships by developing proactive engagement with potential clients and industry intermediaries. Prior to joining Computershare, Cassandra spent 20 years working in the U.S and has partnered with some of the worlds most well-known brands such as Ford, Subaru, BMW Group and Mercedes-Benz.

Head of Clients and Business Development

Chris Woodhouse

Chris has been with Computershare since 2015 and leads our Client and Business Development teams. Chris and these teams are responsible for proactive engagement and relationship management with existing clients and the continual development of relationships between Computershare and potential clients and industry intermediaries. Prior to joining Computershare, Chris spent seven years working in the Investment Banking industry in the UK where he was involved in a variety of client focused roles.
We're more than registry.
And here are 11 ways that prove it.
Learn more