Employee Stock Purchase Plans (ESPPs) allow employees to purchase company stock at a discount through after-tax payroll deductions. If your company offers an ESPP, you need to have a reliable system for managing plan administration and global payroll compliance as there can be a problematic gap between these areas. This gap can result in data inaccuracies, incorrect financial reporting and more.
Change the way you manage your ESPP payroll processes for the better; here are some new ways to succeed in ESPP payroll management that will:
E​​nhance the speed of your review processes, participant experience and overall corporate compliance;

Allow you to monitor compliance and make adjustments real-time in all countries where your plan is offered, not just the largest or high risk areas;

Help with the availability and accuracy of global employee data; and

Ensure multiple global payrolls timely complete necessary reporting and withholding procedures.


Stages of a​n ESPP
The administration of an ESPP can be divided into three stages—Enrollment, Payroll Processes and Purchase. Let's focus on the Enrollment and Purchase processes first which in themselves take time and coordination to administer.​​


​​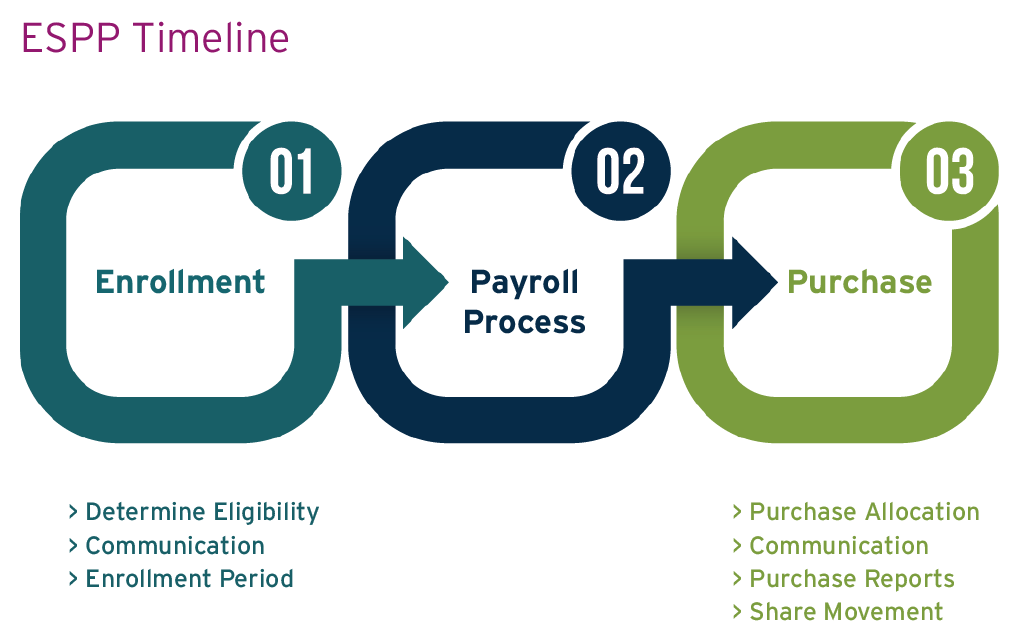 Complete the form below to download the full article:​