BAE Systems plc - Best Use of Employee Share Plans in an Emerging Market (Between 20,000 and 100,000 employees)

BAE Systems is committed to the future developments of Saudi Arabia's local aerospace and defence market. In the past, local operations were supported largely by a UK expat workforce but today over 65% of their local workforce are Saudi nationals. In order to create an inclusive share plan for its employees, BAE Systems needed to replicate the benefits of the UK SIP so it could be offered in Saudi Arabia as well as any employees it transfers to its joint-venture companies. As a result they launched an International Share Incentive Plan (IntSIP). As one of the first companies to launch in Saudi Arabia, they faced a number of challenges, including getting approval that the IntSIP was Sharia law compliant and overcoming cultural barriers, as the norm in Saudi Arabia was to sell rather than hold shares. BAE Systems responded to their changing business model and were dedicated to giving all of their employees the chance to invest in their company. They've also been able to expand this benefit to Oman.

CSL - Best Plan Effectiveness (Up to 20,000 employees)

CSL received an 'against' vote on its 2016 Remuneration Report and they were challenged to provide a share plan that delivered better against their strategic objectives. After a thorough review, CSL recognised that their remuneration system had not kept pace with their global nature. They put aside resource to design new share plans that addressed shareholder concerns, could be understood by employees, were tax efficient and were compliant with applicable laws. After launching the 'Executive Performance & Alignment Plan' and the 'Retain & Grow' plan through presentations and other communications, CSL received a 'for' vote in their 2017 Remuneration Report. The new plans provide a more competitive rewards package and resulted in a higher level of engagement throughout the company.

HSBC - Best Plan Communication (Over 200,000 employees)

HSBC has been offering all-employee share plans since the 1980s and in 2015 they wanted to breathe new life into their communications and modernise their share plan experience to increase participation. They focused on the clarity, readability and simplicity of the materials to help employees understand the benefits and risks associated with the plan. All of the content HSBC created was in bite-sized chunks including interactive web brochures, emails, letters, internal magazine articles, guides, screensavers, HR slides, interactive calendars and animations. The clear, comprehensive and beautifully presented campaign increased engagement and employee take-up - with 84% of participants electing to retain their ShareMatch shares after the vest. What's more, over 3,500 employees signed up to Sharesave for the first time, with 62% participation in the UK, despite the highest offer price since 2007.

Lenovo - Best Plan Communication (Over 200,000 employees)

Lenovo became a leader among China-headquartered companies when they launched their 'Lenovo Shares' plan in October 2016. Amongst 36 countries where Lenovo Shares is currently offered, 17 are classified as emerging markets varying in size, language and culture. To encourage participation in these markets, Lenovo created a remarkable package of multi-lingual, multi-channel communications that ensured the details and benefits of the plan were accessible and communicated in a consistent manner to all. The success of their campaign was exemplary in the 17 emerging countries, where the plan averaged take-up rates of 20% compared to the market average of 10%.

SAP - Most Creative Solution (Between 20,000 and 100,000 employees)

As a technology company, it's not a surprise to hear that SAP created a technological solution to the problems that exist around eligibility and payroll processes. Traditionally, these processes are manual and the larger the company, the higher the risk of errors. In order to enrol its 70,000 eligible employees, it was clear that SAP needed a new solution. They designed and implemented a web-based application which allows participants to start, stop and change contributions from any device, any location and at any time. The industry-first app is fully linked with SAP's internal HR and payroll systems to make the enrolment process effortless. At launch, over 10,000 employees enrolled via the app within the first four hours alone which shows the immediate success of their solution.

South32 Ltd - Best Plan Communication (Up to 20,000 employees)

South32 had several barriers to overcome, including limited financial understanding and remote mine site locations, to set up their global AllShare plan. Focusing on their core values of 'Trust, Care, Togetherness and Excellence', they developed a campaign that inspired a collective sense of participation and ownership. Their simple, effective and multi-lingual communications were country-specific and incorporated a mix of email, hard copy, online and digital channels. To boost engagement they kept the content concise with easy access to more technical information and used real mine-based employees within their imagery. To ensure their HR business partners were fully equipped to champion the plan's objectives, South32 delivered a parallel communications program which directly mirrored the employee campaign. The simplicity and accessibility of the communications made it easy for employees to find out more information about the plan.

Telefónica - Best Use of Video Communication (Between 100,000 and 200,000 employees)

Telefónica used people, not product, to raise awareness and engagement of its GESP 2015 plan. Their promotional testimonial video stars their CEO and real Telefónica employees to act as plan advocates. The video perfectly mirrors the company's culture and features their key sponsorship asset, Rafael Nadal, with a 'winning' theme and impactful music. The video subtitled key information and had a strong connection with previous plan communications. With over 33,000 participants in 22 countries, the cost of travel to communicate the message would have been vast and may have been inconsistent as the message was passed through the different countries and cultures. Their video allowed Telefónica to virtually communicate with their employees in a way that wouldn't have been possible in person.

Walmart - Best Use of Technology (Over 200,000 employees)

Walmart were using manually intensive processing methods to manage their employee's movements and performance metrics which made auditing their performance program difficult. In search of a solution, Walmart employed a self-service data analytics tool to combine processes in order to reduce risk and improve accuracy. The new technology allows users to manage their data in a workflow and process large volumes of data in significantly less time than the legacy Excel approach. To highlight the success of implementing this new technology, Walmart's annual grant process combined grant calculations for over 3,000 internationally-based employees held in 17 spreadsheets into one document and performed all the calculations. This solution has freed up team resources, reduced risk and provided peace of mind that there's a sound audit trail.
Our colleagues were also rewarded for their work in local Chapters
As well as our client's success at this year's awards, two of our colleagues accepted GEO Stars awards for their contribution to developing local GEO Chapters. The Chapters are organised around the world for individuals to network and hear about the latest industry topics.
Here's who collected GEO Stars awards:
Matthew Reed, Head of Client Relations, Computershare Plan Managers Australia collected the Chapter of the Year award for establishing the Australia Chapter as GEO's leading region

Seth Bohart, Managing Director, Computershare Plan Managers Asia proudly collected the Best New Chapter of the Year award for his work in developing the Greater China Chapter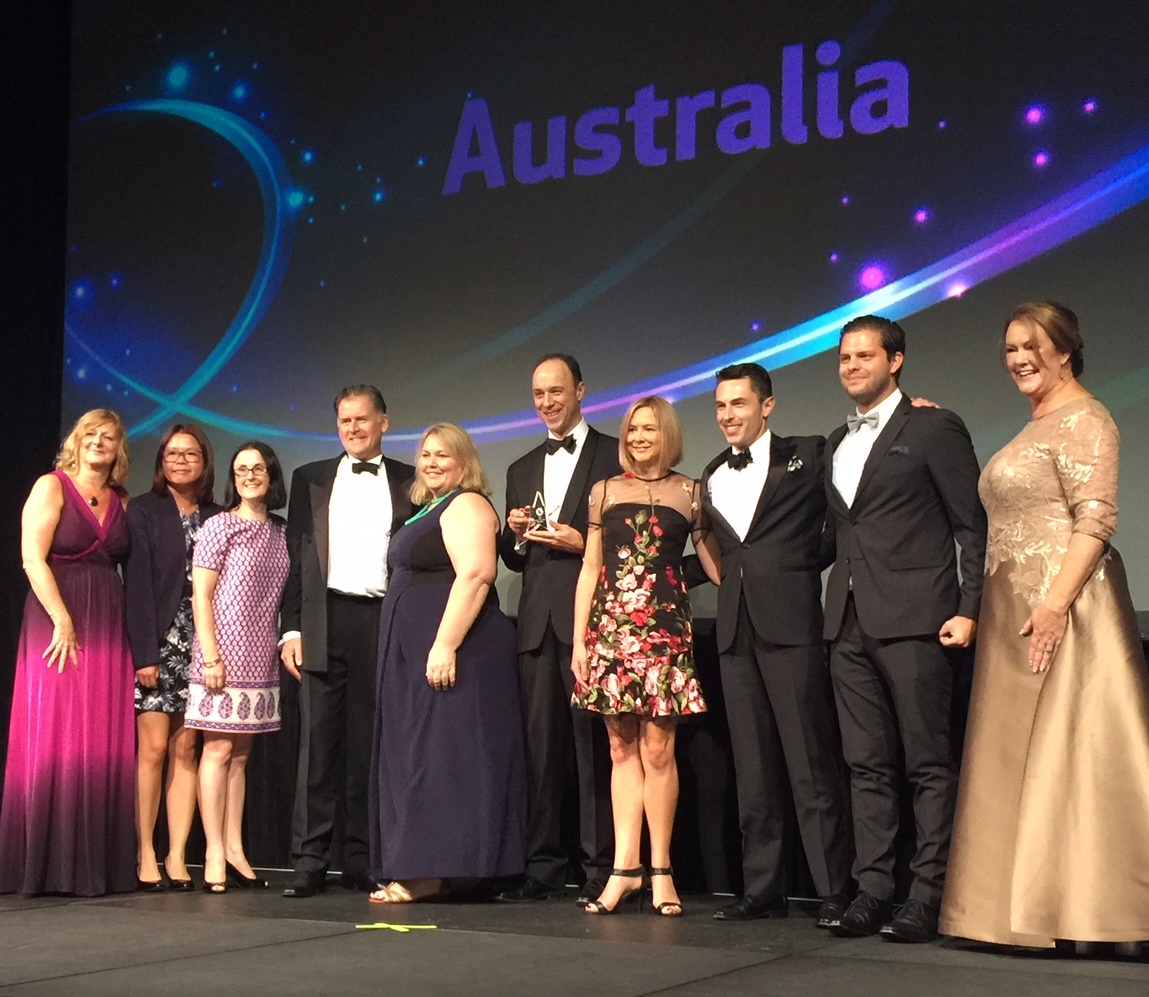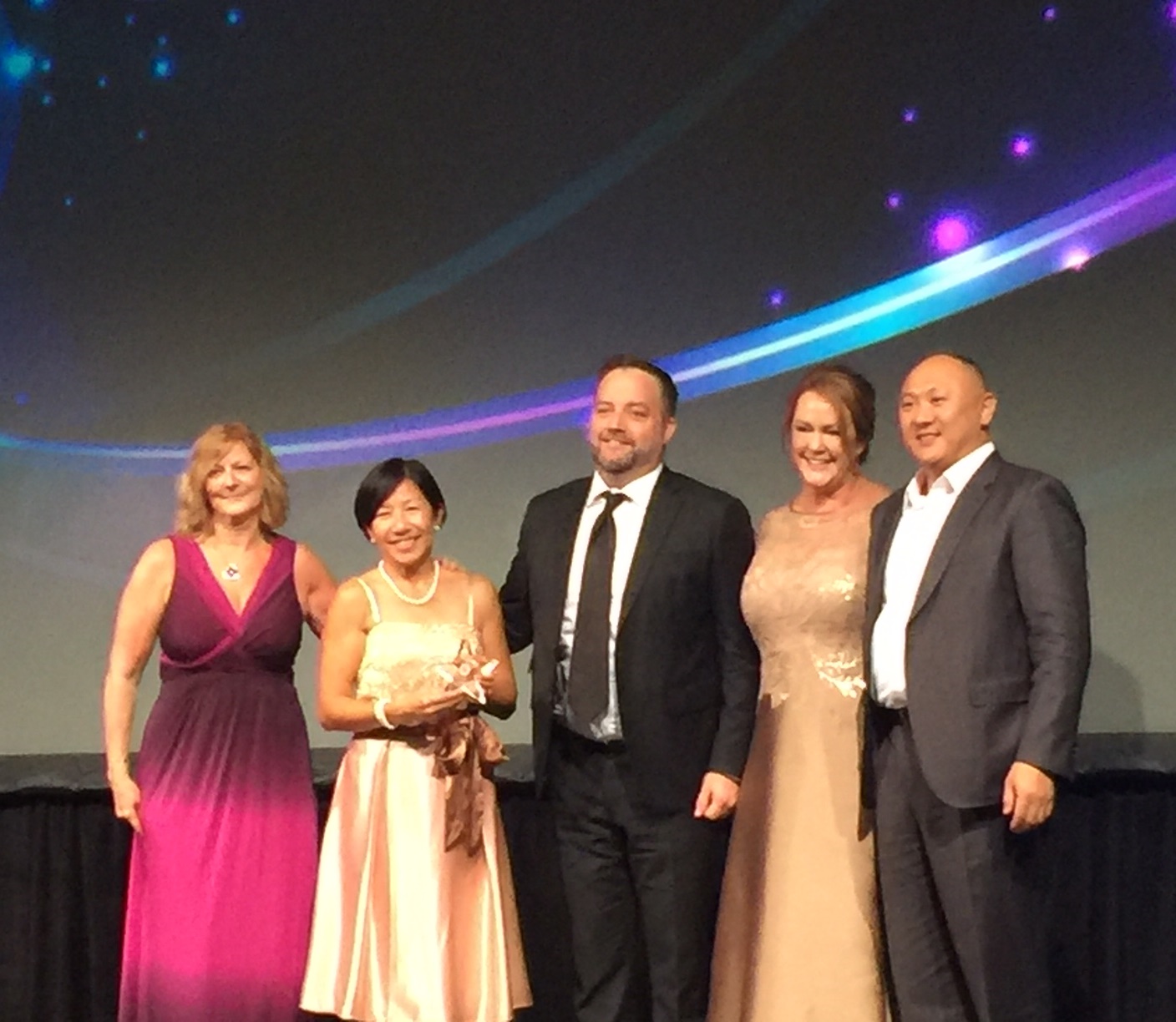 As a founding member of GEO, we're delighted that our work in developing local GEO Chapters around the world is still being recognised today.
​​

Congratulations to all award winners
The GEO Awards celebrates companies from around the world who demonstrate their leadership and dedication to employee share plans. In GEO's 19th Conference, we would like to congratulate all 22 award winners across the 10 categories.
View the full winners list