We achieved an 'Overall Satisfaction' score of 69

Equiniti = 56 Capita = 44

We scored a 'Likelihood to Recommend' NPS of 66

Equiniti = 53 Capita = 44

We came top or joint top in all six services areas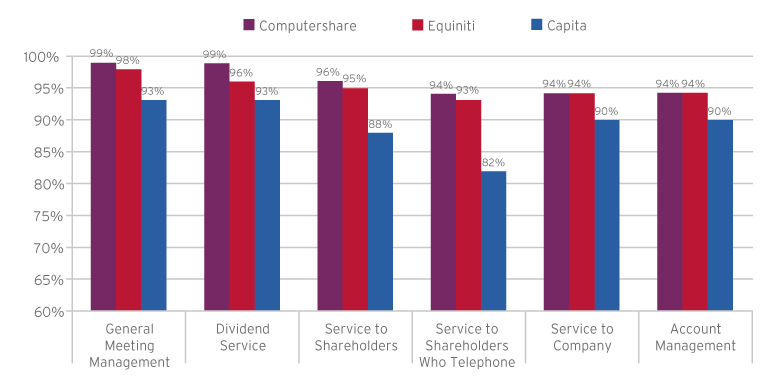 ​​​* Based on % of ratings of four and five on a five point scale
Many of our client management team were also personally acknowledged in the feedback, which I know means a lot to them.

Over the last year we have worked hard on improving our products and services and we are happy that our clients have recognised these efforts. 

However, we never forget that our clients are the reason we are here, and we will not rest on our laurels. We are determined to continue leading our industry which is why we are even more excited about the future.