All IPO key listing reforms and new initiatives
Pioneered by Computershare in Hong Kong since 2000 Regardless of the ​size of your IPOs​, Computershare is a pioneer of registry services, and a preferred partner of issuers for key listing reforms and new initiatives. Whether you've been through an IPO before or not, we will support you throughout the whole listing process. Listing your company on the stock market is exciting - but it can also be stressful. We've delivered hundreds of IPOs, so with us on your team we'll make sure yours runs like clockwork.​
2020

Yum China - First US incorporated company listed on NYSE and HKEX as a fully fungible stock

2019

Alibaba - First NYSE and HKEX dual listing WVR issuer/ China Concept Stock adopting fully electronic application process

2018

Ascletis Pharma - First issuer listed as biotech company in Hong Kong

2018

Xiaomi - First issuer listed as WVR firm in Hong Kong

2014

HKELECTRIC-SS - First to adopt Blue Form eIPO

2011

Hui Xian Real Estate - First with a public offering raising capital in RMB

2011

GLENCORE - First HKEX and LSE simultaneously dual listing

2007

China CITIC Bank - First to adopt both White Form eIPO and e-Announcement package

2006

ICBC - First to adopt White Form eIPO services

2005

Link REIT - First and biggest REIT in Hong Kong and first IPO with a withdrawal mechanism

2000-2001

Tracker Fund - First to introduce a loyalty bonus unit scheme
A fully electronic application method
Alibaba Group Holding Limited (HKEX 9988), one of the largest global IPOs ever, adopted a fully electronic application process for its secondary listing. Computershare is proud to have been selected as the registrar for Alibaba Group Holding Limited and to support this initiative with our 24/7, free, white form eIPO platform.
Visit our white form eIPO platform
The leading share registrar in Hong Kong
Computershare is the leading share registrar in the Hong Kong market. Each year since 2016, we have handled an average of 80% of the total capital raised in the Hong Kong market from all the IPOs that have listed.
They put their reputation in our hands. We don't take this responsibility lightly. We invest in our people and systems so we can deliver a service that will delight you and your shareholders, because reputation matters."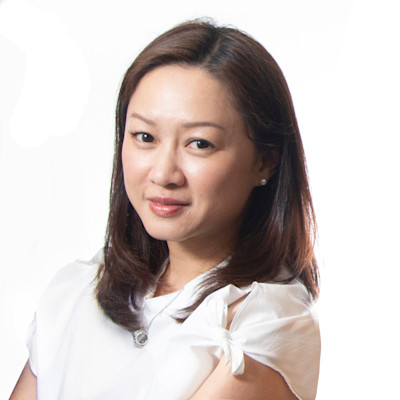 Jessamine Leung, Managing Director, Head of IPO, Computershare Asia
Managing Director, Head of IPO, Computershare Asia

Jessamine Leung

Jessamine offers our clients over 16 years' experience in the financial services industry, and specialises in IPO transactions for both Hong Kong and overseas incorporated companies. Jessamine works with our clients and their advisors in the vital early planning stages and appoints our IPO team, as well as other support teams to ensure a smooth execution and delivery for every IPO.
​From pre-launch to post-IPO activities, we will be your partner every step of the way

W​e do all the coo​rdination and liaison with issuers, sponsors, bookrunners, global coordinators, financial advisors, legal advisors, stock exchange, clearing companies and any other parties in setting up the logistics for your IPO.




We help review the relevant parts of the prospectus, application forms and other documents.




We deliver excellent offline and online channels for fast and efficient

IPO​ applications

​.




We process IPO applications quickly and accurately and undertake the Closing Settlement, including the issuance of share certificates and refunds.




We deal with the allocation of shares if your public offer is over-subscribed




Web hosting of IPO allotment results, hosting of enquiry hotline and print​ing of IPO allotment result booklet.




A wide array of post IPO services



Expert support at every step of your registry journey
Meetings

Running a meeting that delivers your objective.

Dividend payments

Ensuring your shareholders receive their dividend funds on time

Corporate Actions

Looking after each step of your corporate actions, from planning to delivery