Offering you direct guidance from our advisory services on recent industry developments, best practices, and more. Submit your burning questions and have them answered by our employee share plan experts.


With offer season approaching, I'm curious to understand more about what motivates employees to participate in an employee share plan. What can we do to increase participation and engagement?
Understanding how to drive employee participation and increase engagement is key to your share plan strategy. Almost 70% of employees will make their participation decision immediately, usually within the first 24 hours of receiving a share plan invitation.
Over 68%
of all employees make their participation decision within the first day of receiving the share plan invitation.
There are several factors that impact employee participation, notwithstanding how established or mature your company's share plan is. The approach to encouraging participation may differ depending on where a company is in their share plan journey. For example, companies with established plans could better utilise recurring participants as promoters, and for companies that are in the early stages of offering a share plan, most of their focus needs to be on educating employees on the benefits of joining the share plan.
Participation in well-established share plans (over 5 years old)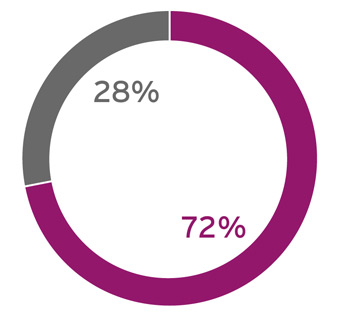 Participation in newly-established share plans (under 5 years old)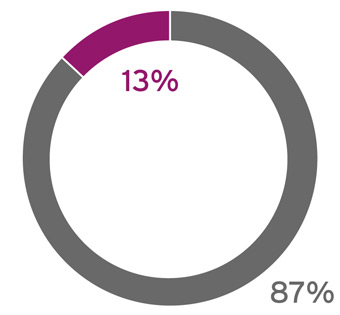 | | | | |
| --- | --- | --- | --- |
| | Accepted   | | Declined |

Education and communication should be top of your priority list when it comes to finding ways of driving participation and engagement. If your employees don't understand the key aspects of your share plan, they will be less likely to participate.

Employees do not read all the information provided about the offer
In fact, non-participants read approximately 50% of the information provided and only understand 65% of what they read.
This means that companies would be wise to create a 'pre-offer' communications campaign to allow employees adequate time to research and educate themselves about the benefits of participation.
Make your content simple, interactive and valuable. Every day we're bombarded with information both at work and in our personal lives. So, if you want to cut through the noise, create short videos, infographics or single page PDFs that spell out the "must know" aspects of your employee share plan. Make the information visual, easy to understand and retain, and you'll increase your chances of educating your employees about the benefits of joining the company share plan.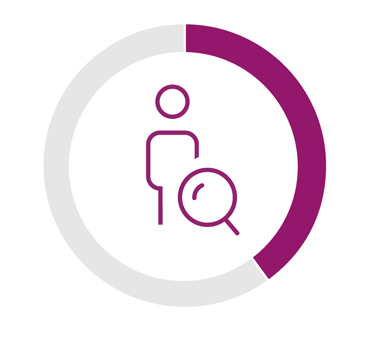 40%
of non-participants may be encouraged to join their company's ESP in the future.
Keep in mind that participation won't skyrocket overnight. It takes time, patience and dedication to ultimately increase employee participation.
Is there any evidence to suggest that having access to a share plan during the pandemic has given participants a greater sense of security/financial wellbeing.
Computershare recently surveyed nearly 400 share plan participants around the world to understand the impact of the pandemic on their decision to sell shares. While the survey was conducted by a European affiliate and centred around the European market, we believe there is still a lot of relevance to the Australian market.
Our objective was to learn more about why participants recently sold their shares and whether the pandemic had affected this decision, with a focus on understanding participants' sense of financial wellbeing during this time and their engagement as a shareholder. We provided two related statements and asked participants to what extent they agreed.
Statement 1: "Having employee shares has provided me with a sense of security and increased financial diversification and wellbeing during the pandemic."
Statement 2: "I feel more engaged with my company because I am a shareholder."
The good news is that in both scenarios more than half of participants said they agreed (55% of respondents said having employee shares has provided them with a sense of security, and increased financial diversification and wellbeing during the pandemic). These results are consistent with other similar Computershare and industry-wide studies, which consistently show that participants that take part in an Employee Share Purchase Plan (ESPP) or other equity plan have a greater sense of financial well-being. They also speak to why companies need to have these plans in place and the importance they take during a crisis.
There are many paths you can take to drive participation and engagement in your employee share plan. Reach out to your relationship manager today to discuss how we can help you improve your share plan communications.

Send us your questions
If you have any questions in mind needing an answer from our share plan expert, please fill out the form below: