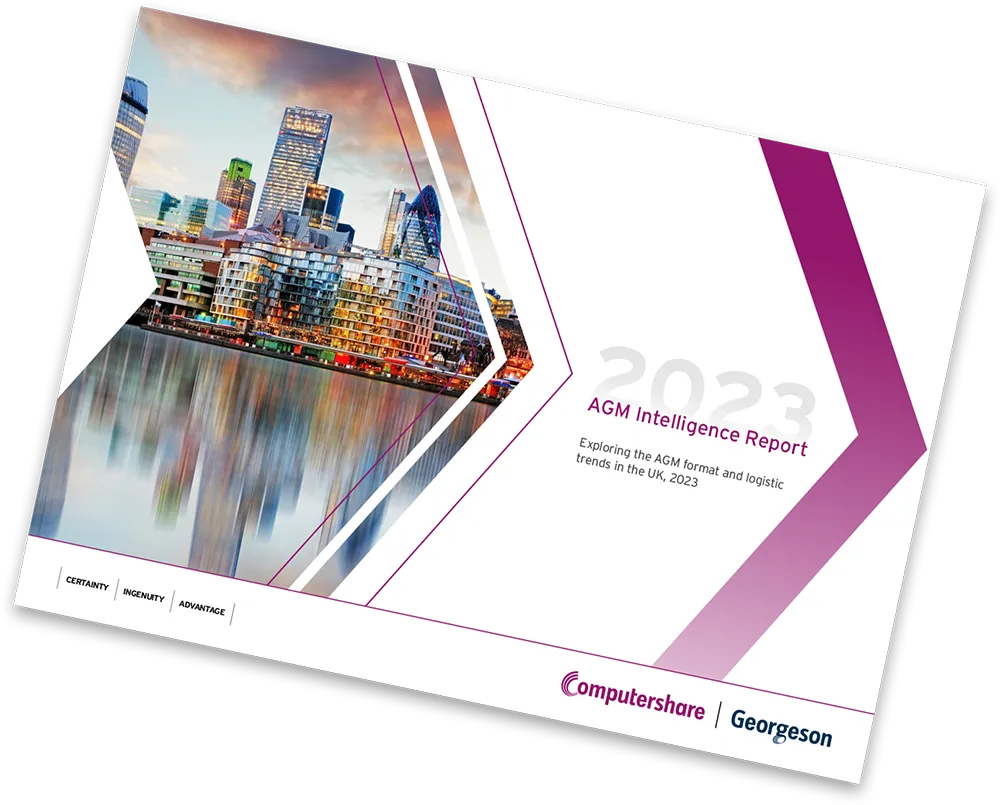 We are pleased to present our annual UK AGM Intelligence Report which provides a comprehensive analysis of key themes, trends and developments during the peak 2023 AGM season.
Highlights in this year's report:
12% fewer issuers opted to supplement their in-person meetings with technology to enable one way engagement e.g. webcasting.
10% of FTSE 100 companies returned to in-person meetings, 2% of those offered alternative engagement options.
The percentage of name on register shareholders attending AGMs dropped by 12.6% in FTSE 250 companies.
AIM 100 clients saw an increase in pre-meeting online voting, but a decrease in the proportion of their issued share capital voted.
Download the 2023 AGM Intelligence Report: