Computershare > Join our team > News & Events

From on-site fitness centres and team events to roof-top bars, allotments and beekeeping, our office culture is an important part of what makes us unique and is something we're proud of. We've picked out some of our offices from around the world to share what makes this a great place to work.
Yarra Falls, Melbourne, Australia
We've recently refurbished our HQ to create a global centre for inspiration and creativity. Designed around flexible working this is a space for you to learn, connect and collaborate. Facilities include:
Onsite gym and fitness classes

Rooftop bar

Onsite café bar

Wellness space and games room

On the fringe of the city, it is only 1km away from Victoria Park train station and has on-site parking

Walking tracks and a great café culture on the office doorstep

Free daily fruit and cereal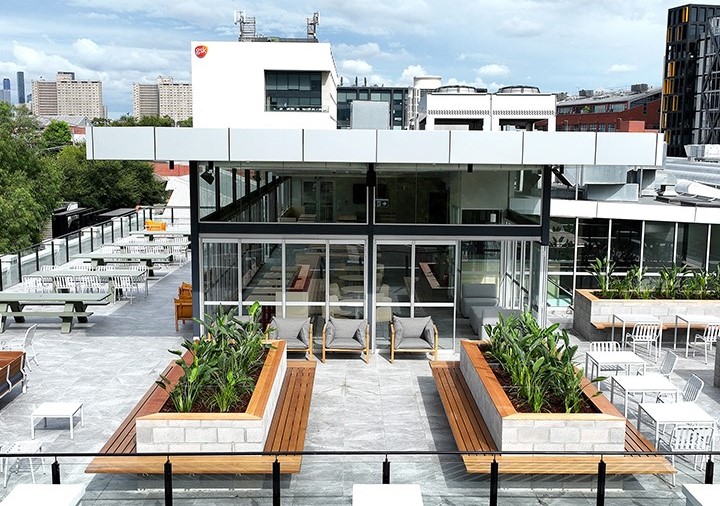 Site Services Engineer

Adam Burruto

"We have an amazing culture and family feel at the Yarra Falls office. It's great coming to work every day and sharing challenges and experiences in our stunning new office – the people really make Computershare a fantastic place to work! I also enjoy living in Melbourne as it's such a gorgeous city with heaps of great restaurants and live music events around town."
Bristol, UK
Our European HQ has been granted listed building status by Historic England for its outstanding design, both inside and out. Facilities include:
Onsite gym and fitness classes

On the fringe of the city, we have a cycle to work scheme and free on-site parking

Discounted fare of just £1.50 for travel to and from the office on the Bristol Airport Flyer bus

Allotments and beekeeping opportunities

Onsite restaurant and café

Free daily cereal and fruit

Socialising space and team get togethers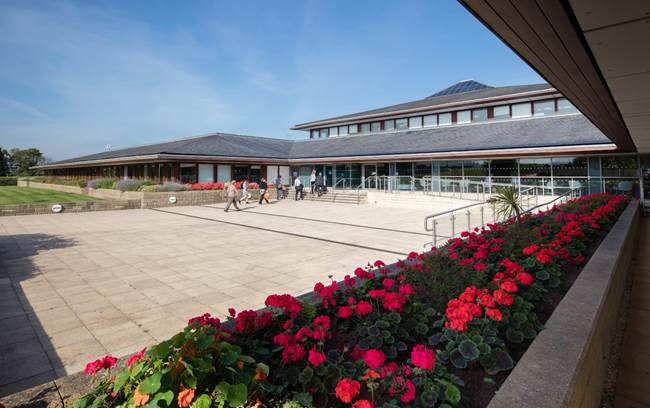 Hong Kong, Hopewell Centre and Megabox
The Hopewell Centre was once Hong Kong's tallest building and its first circular skyscraper. An impressive building, it has a revolving restaurant on the top floor, and stunning views over the harbour. Our other Hong Kong office location is also instantly recognisable; Megabox is a large shopping centre with many entertainment options from an IMAX cinema to an ice rink.
The Hopewell centre is situated in Wan Chai, our office is very near the MTR station

Megabox is in Kowloon Bay and easily accessible by MTR

In-office socialising areas

Weekly fruit

Team get togethers

Shopping, entertainment and restaurants on the doorstep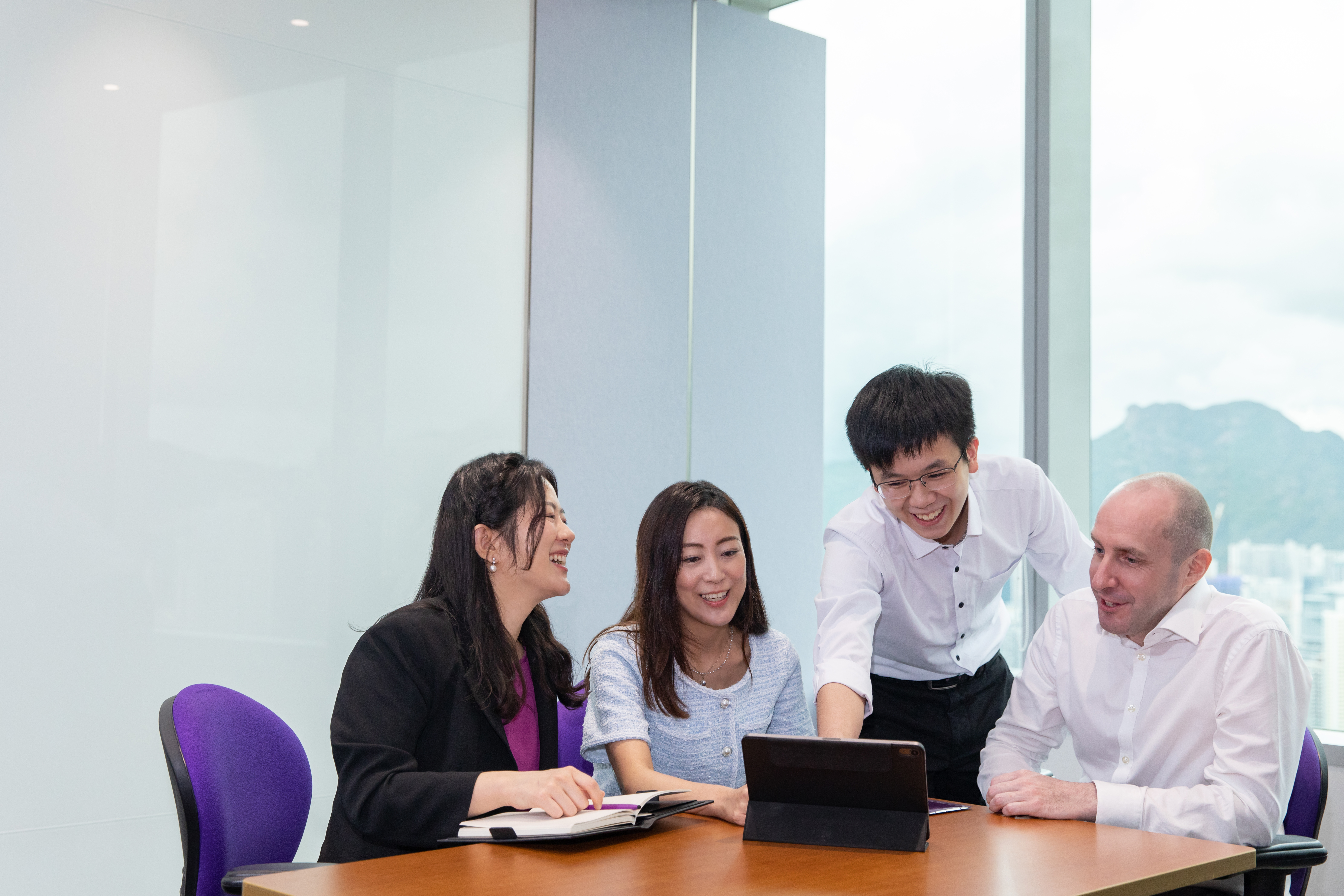 Minneapolis, MN. United States
A hub for our Corporate Trust business, we have several office locations within the Minneapolis-Saint Paul area. Our offices offer:
Wellness spaces

Located close to major highways we have free onsite parking, and our offices are serviced by multiple bus lines

Our Saint Paul office is situated close to Como Park Zoo, with great walking paths on the doorstep

Daily lunch deliveries and vending machines available
Edinburgh, UK
Our custom-built technology centre of excellence opened in 2019, in the very heart of Edinburgh city centre. With state-of-the-art facilities, this is an office that impresses. Facilities include:
A top floor collaboration space and meeting area with panoramic city views

Onsite gym and fitness discounts

Socialising space, regular office get-togethers and days out

Excellent public transport links

Shopping, entertainment and restaurants on the doorstep, with local employee discount
Image courtesy of CDA: https://www.cda-group.co.uk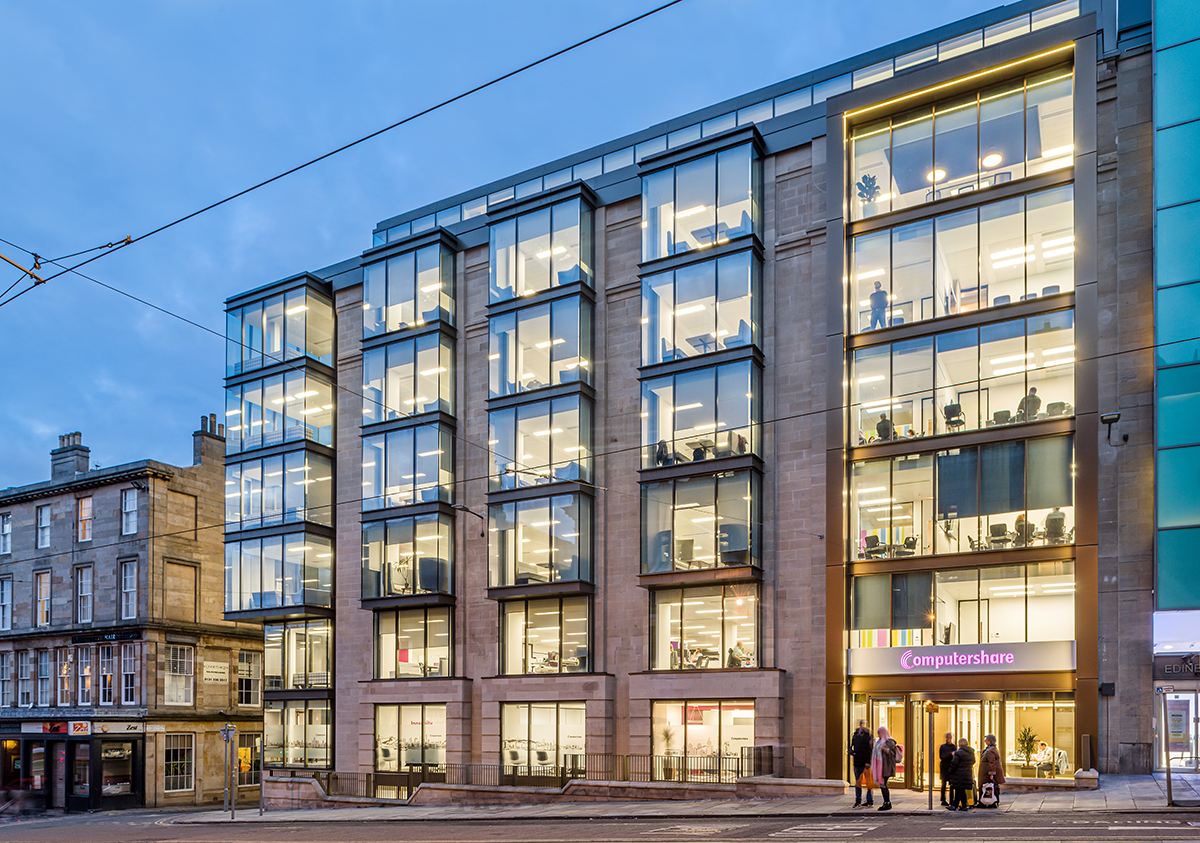 Head of Global Development

Paul Garden

"Working in the Edinburgh office is fantastic at so many levels. It's in the heart of a city, in a great location, the actual office itself is pretty much custom-built for us. We have some great facilities here that when we bring people into the office, they are blown away by it and want to be part of it."
Columbia, MD. United States
Our Columbia office is on the outside of the city, but close to almost all of the chain restaurants and stores imaginable. It's a great location to be able to run errands at lunch, especially if you need to go to Target!
Close to

walking trails that lead around local woods and take you to a convenient grocery store

Close to Centennial Park and Sapwood Cellars Brewery

Close to major highways for easy commuting and we have free on-site parking

Twelve miles away from BWI airport and Amtrak station

Deli attached to the office

If you're a golfer, there are a few courses within a ten-minute drive to relax after work
Jersey, Channel Islands
Based in the centre of St. Helier, our team in Jersey enjoy social events throughout the year whether it's fundraising for charity together or catching up with colleagues on the office terrace we're a close-knit team that enjoy getting together.
Located in the centre of St Helier

Rooftop terrace

Team get togethers

Shopping, entertainment and restaurants on the doorstep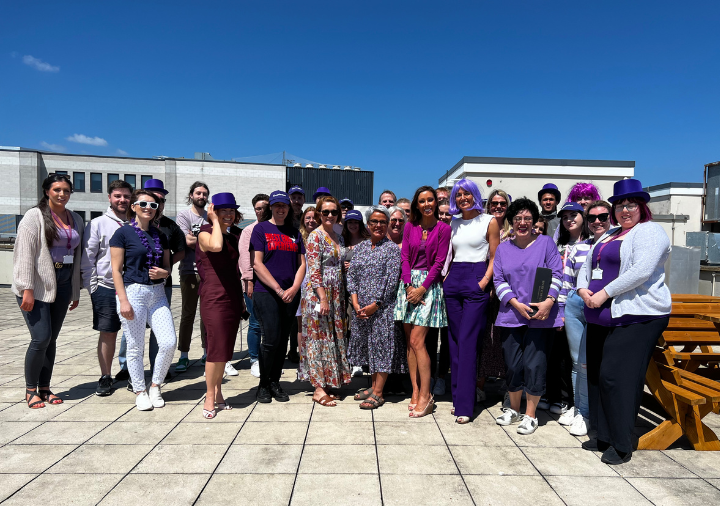 Takapuna, Auckland, New Zealand
We have a great location on Hurstmere Road with an open plan office space to support collaborative working. Our office sits against a breathtaking backdrop of the South Pacific Ocean. Other benefits include:
Short walk to shops, restaurants, bars, cafes and Takapuna Beach

Views across Takapuna beach and out to Rangitoto Island

Focus on wellness with activities to support mental and physical health

An active social club

Staff kitchen and socialising space with a large balcony

Close to Takapuna bus station and opportunities for on-site parking
Dublin, Ireland
Our office is part of Ireland's award-winning business park. The campus has a landscaped riverwalk and a wide range of facilities and activities such as restaurants and cafes, community events, fitness facilities an on-site creche and convenience store. Facilities include:
Campus location with a wide range of amenities

Walking tracks and landscaped areas on the office doorstep

Easy to get to, the office campus is served by excellent bus routes, there is also a direct tram from the city centre
Find out more about our office locations around the world
Alongside our global footprint, we support and encourage flexible working.
Find out more about our culture of flexible working Search career opportunities in your area