Computershare > Join our team > News & Events

Computershare recently came together to celebrate and support LGBTQ+ communities around the world. From drag bingo in London to rainbow-themed food in Hyderabad and Bengaluru, on 28 June, members of our team from at least four continents celebrated Purple Pride Day with their own unique flair.
Organised by our Employee Resource Group, Purple Pride, their aim is to create a safe space for discussions among LGBTQ+ staff and supporters and improve the visibility of rainbow communities across the company. Jordan Murch is a Project Manager based in Bristol and Chair of Purple Pride: "Purple Pride Day was a success as we saw participation across the world, including Australia, India, the United States and the United Kingdom. This highlights the diverse and inclusive network of employees that we have in Computershare and sends a powerful message of love and acceptance to our LGBTQ+ staff".
Beyond just fun, the events also sparked important conversations about why LGBTQ+ pride and visibility are as important now as ever.
"We are excited to be part of fostering an environment where everyone can thrive authentically and unapologetically" - Evan Kelley, Research and Remediation Analyst
"Purple Pride Day was not only an opportunity for employees to enjoy themselves and celebrate pride, but rather an opportunity to teach people queer history and the reasons why pride is still relevant today." - Connor Sumner, Consultant Governance Services
Marching for progress
In the UK, Purple Pride members and their loved ones also joined the Bristol Pride Parade March on 8 July, celebrating the diversity and inclusion of the Bristol community. More than twenty team members walked proudly behind the Computershare banner to show that we stand for inclusion and diversity.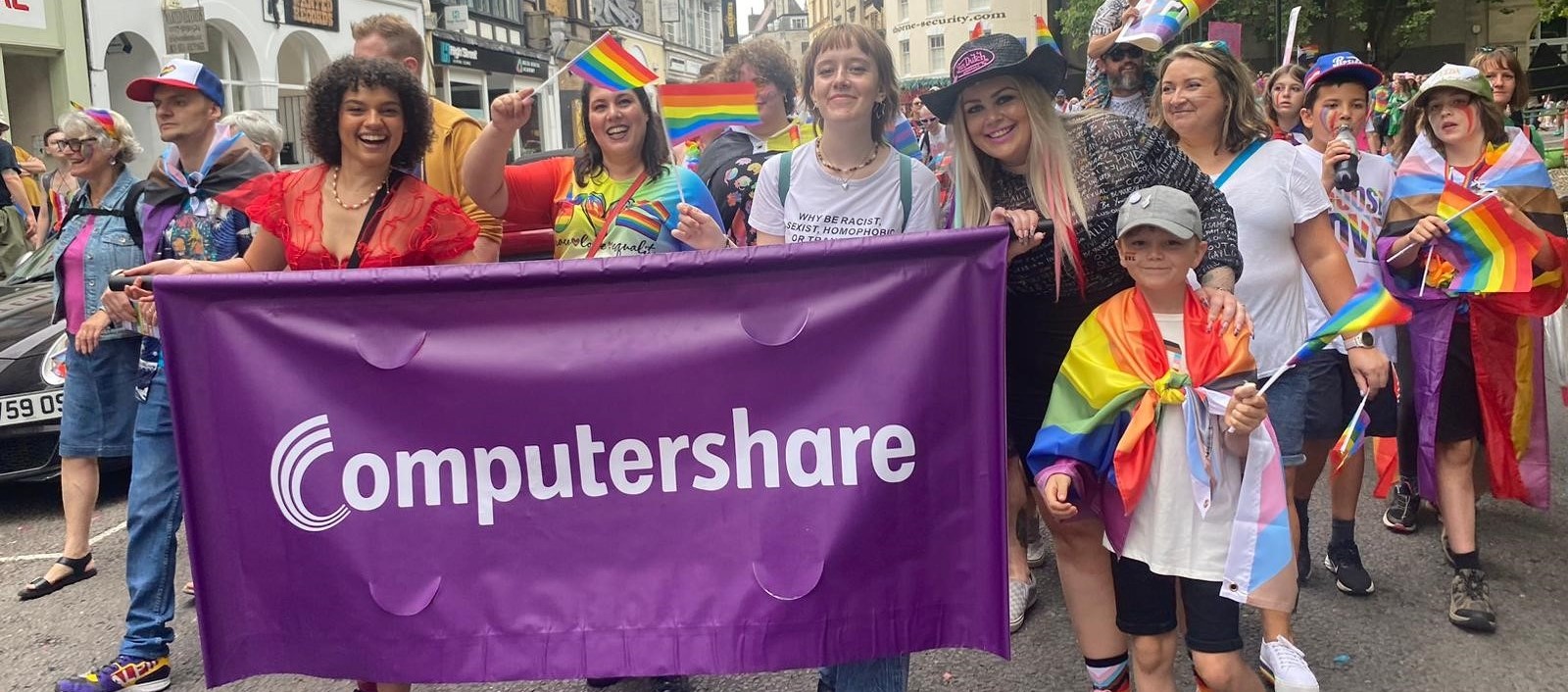 "Having Computershare at Pride made me feel proud to be an employee of a company that values the importance of diversity and inclusion. There was a huge sense of community, and I haven't stopped smiling since.'' - Eleanor Thomas-Earl, Customer Service Representative
The vibrant event brought more than twenty five thousand people to the city centre, including volunteer groups, not-for-profit organisations and businesses.
"I was close to admitting to myself that I could not go alone, especially due to my mobility issues, until I saw Computershare was participating in the parade and I leapt at the chance to attend with a group of colleagues. I am proud of who I am, and I am proud that the company I work for is proud too.'' - Siri O'Reilly, Customer Service Representative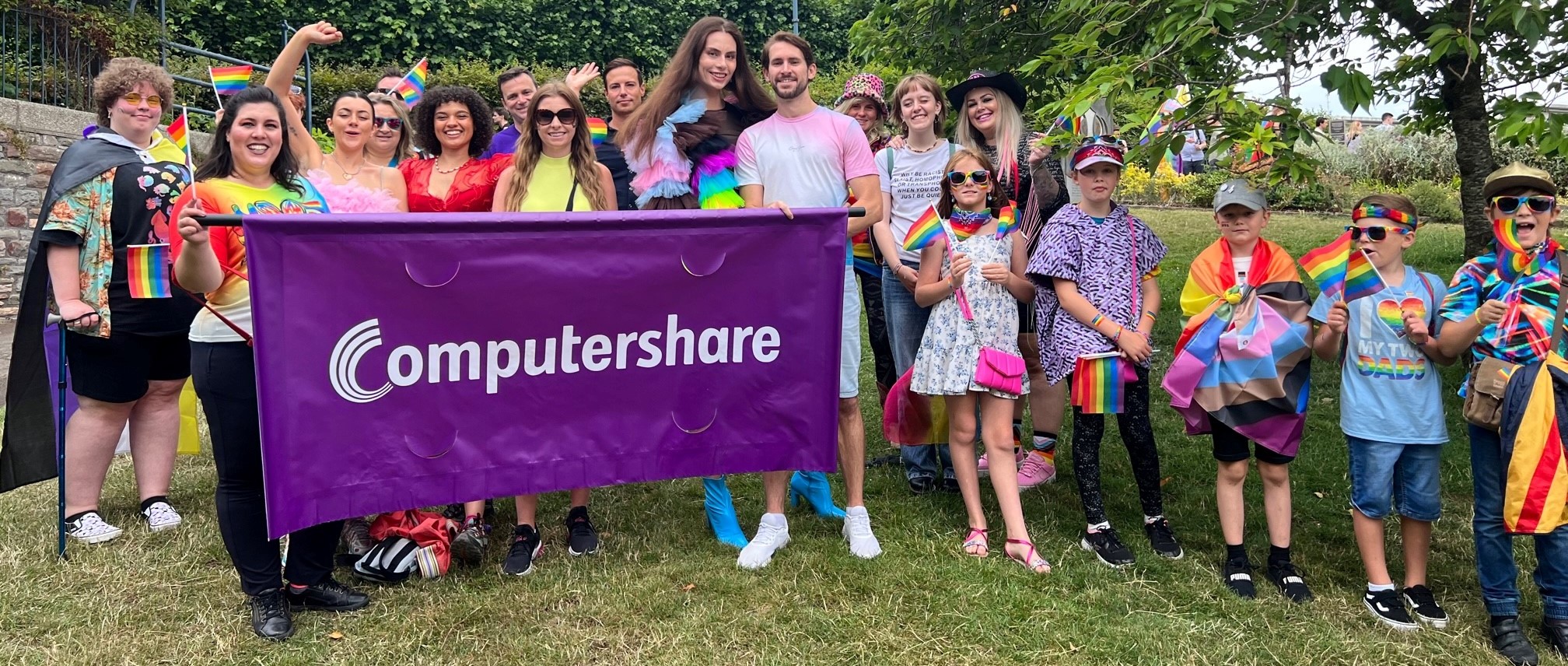 Driving inclusion every day
Computershare is committed to ensuring every member of our team feels respected and appreciated as their full selves – not just when pride is front and centre, but whenever they are at work.
Find out more about our Employee Resource Groups and how we champion our diversity