Computershare > Join our team > Customer focused careers
We're building a winning team
Every day we help customers around the world manage their finances and handle complex transactions. We're looking for focused, friendly people to deliver an outstanding customer experience.
We're hiring in the UK and US

We support hundreds of thousands of customers with their financial investments and we're looking for customer focused people to be part of our team.

We can take you anywhere

Our training and development program gives you opportunities to expand your skills, explore your career and reach your full potential.

Life at Computershare

We support and encourage flexible working wherever we can, and our inclusive and supportive culture values and recognises outstanding individual contributions.
"What I really enjoy is that no two days are the same. In the contact centre, you get to work with a lot of different people and learn new things constantly, so you're progressing and developing within the company."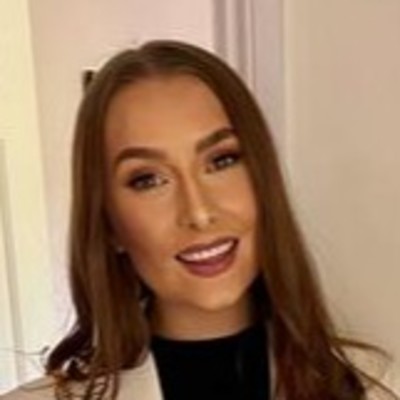 Kate Lodite, Customer Contact Centre Manager 24/7 Team
Client Services and Relationship Manager opportunities
At Computershare, we don't just offer jobs – we offer careers. We know that developing and looking after our people enables success. We are recruiting people who are excellent communicators, are talented at fostering relationships and have a strategic mindset.
Client Services

We work with some of the most successful companies around the world. Every customer has unique needs and expects an exceptional level of service.

We are looking for people who can help our clients run their businesses more effectively by paying careful attention to their needs on a daily basis. From maintaining important systems and information to processing requests and creating reports, this role will keep you on your toes and lead to further career opportunities.

Relationship Managers

We spend time developing strategic and important partnerships, working with some of the largest and most exciting companies in the world.

We are looking for people who are exceptional at developing relationships and liaising with our clients. We need effective communicators who are great at solving problems and willing to go the extra mile.
As well as receiving a competitive salary and comprehensive benefits package, you will be part of an inclusive and supportive global community that values individual contribution. With over 14,000 employees around the world, there's plenty of room for growth — if you've got the right attitude, we'll support you all the way.
Explore career opportunities Find out about applying for a job
Interested in a career in UK Loan Services?
Apply now
A truly diverse place to work
One of the greatest advantages for our organisation is the talent and diversity of our people. We want to draw on the unique knowledge and experience of every member of our team and empower them to deliver. We strive to ensure all our employees have an equal opportunity to contribute their ideas, bring their personality to their work and showcase their skills. In fact, an important part of our strategic priorities is investing in initiatives that foster diversity and inclusion in our businesses.
A world of opportunities, whatever your gender

Join other veterans on a career path with us

We embrace and support people of all abilities

Discover how we champion our diversity