We've committed to paid parental leave because our Computershare family comes first.
At Computershare, we know that looking after our greatest resource, our people, enables us to innovate and create long-term value. We want to draw on the unique knowledge and experience of every member of our diverse and talented team and empower them to deliver.
As part of this, we strive to ensure that all of our employees have an equal opportunity to contribute their ideas, bring their personality to their work, and showcase their skills. In fact, an important part of our strategic priorities is investing in initiatives that foster diversity and inclusion in our businesses — we're always looking for new ways that we can support our employees.
We're proud to announce that starting in 2023 we're updating our family leave program in the United States to include more paid parental leave. This change to our leave benefits is another way we are able to support our employees with family responsibilities and aligns with our policy to treat all employees fairly and celebrate our diversity.
Sharyn S. Bilenker. Senior Vice President, Private Markets and member of our Women4Women network

"I'm thrilled that Computershare adopted a comprehensive family leave policy that not only supports those who physically gave birth, but partners and adoptive couples as well. At Computershare, our employees are our most valuable asset. Solidifying our commitment to supporting the needs of our employees, both at work and at home, supports our Purple Ways of Working and enhances our culture of inclusiveness."

Alec White, Head of Talent Acquisition

"What I love about working here is how we look out for each other, that caring approach has always been an absolutely essential part of our culture and I think that this change really demonstrates that importance. Even more significant for me is that as part of our culture we also have a really inclusive approach to how we work together. Being able to provide paid leave to all of the new parents that are part of our fantastic team really shows just how committed we are to that equality and inclusivity."

Katie Larson. Global Diversity and Inclusion Manager

"One thing that I hear from people who are applying for a new job at Computershare is that they love the sound of our culture and purple values. The new parental leave policy makes that culture message even stronger for people who plan on having children in the future. We often talk about how diversity is our source of strength, and you can't move a business forward without diversity, equity, and inclusion. So, this is just one more way and one more benefit that we now offer to move our diversity and inclusion forward."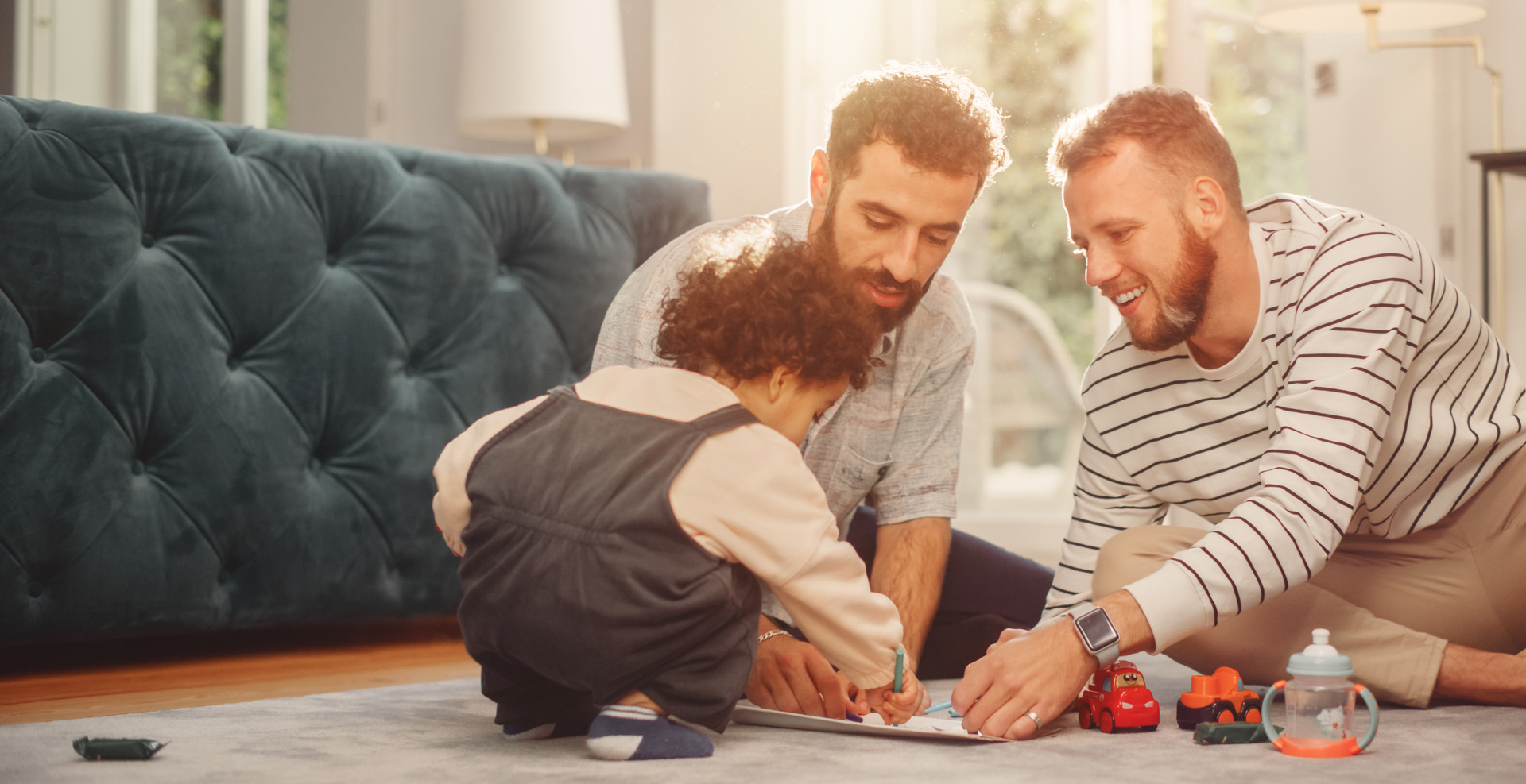 Flexible working
Paid parental leave is just one way that we support our team. Computershare also supports and encourages flexible working wherever we can to help our employees find the best balance between their work and lifestyle.
Katie Larson has been part of our team for 21 years and in that time became a parent herself "Computershare supported me by offering flexing working, so I've been able to work at my own pace and speed and in a way that works best for me. The supportive culture here at Computershare really made a difference and helped ease me back into the workplace. This new policy now takes the support we offer parents even further, allowing people to embrace their full-time job, take advantage of an excellent benefit, and be successful in both parenting and working."
Our global business has a distinctive entrepreneurial spirit, a caring and inclusive culture, and opens up a world of opportunities that could take you anywhere.