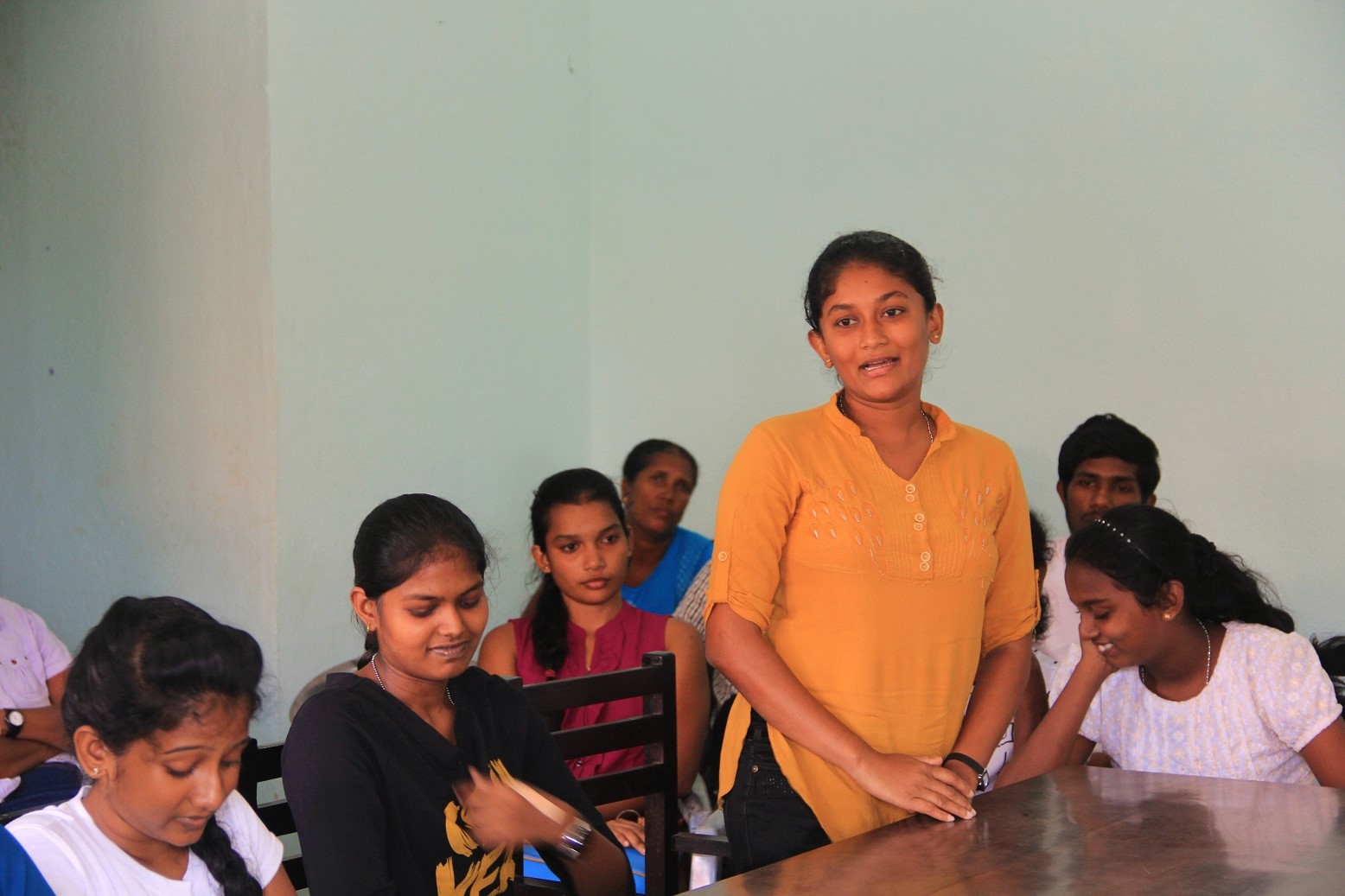 Based in Sri Lanka, the Come-Share Foundation was incorporated in 2001 and given accreditation as a registered NGO in 2015. The main focus of the foundation is to provide financial assistance to students from low-income families to support their education and training. Since inception, the funds have been provided almost entirely by Computershare.
The intention of the financial support is to improve the students' prospects of employment, and thereby to help improve living standards for them, their families and their wider communities. Support is open to people from all communities and all parts of Sri Lanka. Some of the sectors targeted by Come-Share include residential homes for children, public schools, children with disabilities, those who have a parent in prison, children who live on tea estates, and those nominated by government for support.
288
individual beneficiaries were supported in their secondary or post-secondary education and training
187
benefited from student support groups in areas like English literacy, IT training and other general school or vocational tuition.
Most beneficiaries are students completing Advanced Level (A-level) school study or subsequent university study. These levels of study often require considerable financial commitments such as extra tuition, board and lodging, textbooks and other educational materials and travel. For many families, these costs are prohibitive without the support of Come-Share.
While awaiting the results of their A-levels, particpants are encouraged to undertake additional courses in English and information technology to improve their job prospects. For students not progressing to university, the foundation supports a range of professional and vocational courses including accountancy, administration, human resources and motor mechanics. 
The remainder of support is provided to students at the Ordinary Level (O-level) stage or below, in addition to assistance for group classes in English and general school subjects. Computers and other school supplies may also be provided.
The past year has been overshadowed by the pandemic, but Come-Share has been able to continue supporting students during lockdowns where their classes moved online. 

Highlights
Come-Share supports first placed student

Sithija was placed first out of more than 350,000 boys and girls in Sri Lanka's Grade 5 scholarship examinations. Having won a scholarship to a high school in Colombo, his educational expenses still increased significantly for his parents. Come-Share's support is crucial to his family now that Sithija has commenced Grade 7.

Support for the Northern Technical Institute

We support students enrolled in 160 hour courses in English, information technology and career skills. More than half of those who participate have gone on to find employment or government appointment, and others going into further vocational training.

Support for the Wester Seaton Cheshire home

Come-Share has helped to provide disabled youth with training in English, information technology and career skills. It has also contributed towards the educational and vocational expenses of young people at the Paynter Home.

English for Vanni

This three-month residential program is partially funded by Come-Share. It aims to provide English language training in remote, war-torn areas where formal education is limited. In bringing together students from the Sinhala and Tamil communities who don't share a common language, the use of English is a valuable way to connect. 30 students participated in the program in 2019.
Loyce
"I am glad to inform you that I have completed my degree (MSc. in Finance at Asia e University). I take this opportunity to thank Come-Share which played a major part in my career development goals. Your financial support was a pillar in the successful completion of my degree. I will never forget Come-Share in my lifetime, since it became part of my life's achievement."
Loyce is now employed as an Assistant Manager, Finance at an NGO
Asitha
"Thank you for your generous financial support towards my Pre-Sea Training Course for Deck Ratings. By awarding me a scholarship I am able to concentrate on what is important for my career. Your financial generosity has enabled me to be one step closer to my goals. I hope one day I will be able to help other students achieve their goals as you have helped me."
Herath
"I am a 4th year student at the Uva Welessa University. Now I am at the ending stage of my University studies. I like to thank you for your extreme help from beginning to end of my studies."
Kavinda
"I wish to thank you Come-Share for financing me and enabling me to complete my studies. I am now working as a Bank Assurance Executive. For the past two and a half years I have achieved great success and won 3 awards. During a short period of time I've been successful in securing a good job."