​We take away the hassle and admin
Whether you're looking to list a fund for the first time, or you want to make the most of a seasoned fund, we can help you.
We'll look after your fund for you:
We'll keep all your investor holdings up to date
We'll create and redeem your shares
We'll pay your dividends
We'll give you accurate market insight to help you identify trends and stakeholders in your fund
Your fund is in good hands
We're the clear market leader in fund services. We're the leading provider of Transfer Agency (TA) services to Promoters and Managers of Exchange Traded Funds (ETFs) in Ireland. Our clients' funds exceed £200m in trades each day.
15
years' experience supporting fund managers
400
ETF funds under our administration
50000
investors through CREST
We can help your European settlements
Our Transfer Agency services are used by Fund Issuers and Custodians for the settlement of shares via the CREST system.
We also deliver to the various European CSDs such as Clearstream (Germany), Euroclear (France), Monte Titoli (Italy), NECIGEF (Holland) and SIS (Switzerland).
We advise on settlement structures and tailor our services to meet your needs.
Do you need nominee services?
We offer a Sub Register or Nominee Service that can be tailored to suit your Fund. Individual shareholders can buy and sell shares through this service. Their name won't be on your register, but a nominee (a subsidiary of Computershare Investor Services PLC) will be listed as the owner of the shares. For your shareholders, this means their shares are held electronically (they won't need to worry about keeping their share certificates safe), they get regular statements and can buy or sell their shares electronically.
We pride ourselves on service excellence
"We're here to help make your life easier. We pride ourselves on service excellence and developing settlement services that maximise the potential of your fund in order for it to reach its target market"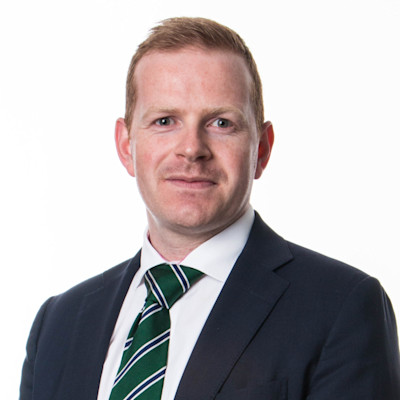 Barry Saville, Head of ETF Services
Talk to us
We can help with any part of your Fund management. Talk to one of our experts today, we'll be happy to help.
Get in touch
How else can we help your fund?
Investors

Open up your fund to more investors

Support

We can help with dividends, corporate actions and mergers

Expert

Meet the people who are managing your fund