Managing payroll and withholding tax

We'll work directly with your payroll teams to coordinate payroll deductions and plan contributions. We can calculate withholding tax when employees sell shares and route the funds back to you.

Managing insiders and leavers

Your insiders or PDMRs (Person Discharging Managerial Responsibilities) will be restricted from trading at certain points in your calendar. We enforce these blackout periods for you. We'll also help participants understand their options when they leave.

Compliant solutions to hold and trade shares

Post-vesting, participants may choose to hold onto their shares. Our global nominee service gives you a compliant solution for any jurisdiction where you have participants. Participants hold shares in dematerialised form and can trade in real-time via their usual online account.

Supporting meetings and dividends

Depending on your plan design, participants may be able to vote at your general meetings and receive dividends. We'll manage these events end-to-end, including all communications, votes, payments and reinvestments.
Proactive and collaborative partnerships
"I see my role as a proactive partner, not a reactive supplier. As a client, you'll be the first to hear analysis on regulatory change or receive an invite to one of our webinars on an industry hot topic. I love hearing feedback on our product development roadmap as it means we can be sure to invest our efforts in the areas that will be most valued by clients."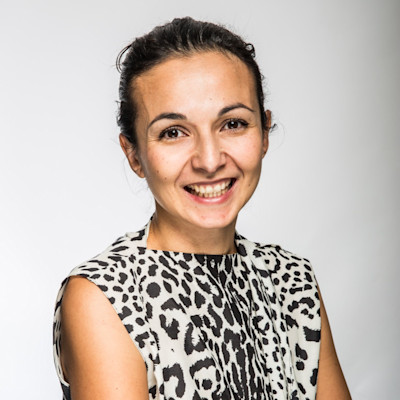 Inna Baranbaeva, Client Manager
Certainty for all your plan events
There will be a number of events through the life of your plan, depending on your plan type. An event typically takes the form of an award of shares or options, a vesting, an enrolment window and a maturity. These are the times when your share plan is most visible, so you need certainty that they will run like clockwork.
This is why we appoint one of our project delivery managers to own your plan events from beginning to end. They work in tandem with your client manager, whilst you relax in the knowledge that all tasks – such as share dealing, stock transfers and employee communications – are in safe hands.​
Experts in share plan administration
In a typical year, we manage more than:
700
discretionary plan awards and vestings
500
all-employee plan enrolments and maturities
Latest news & insights
26 JUL 2022

How technology can enhance your employee share plan

Read Article

6 JUL 2022

Best practices for a successful employee share plan

Read More

21 JUN 2022

Measuring the success of your employee share plan

Watch Video
Making the most of your investment in employee share plans?
Talk to one of our experts today.
Get in touch
Expert support at every step of your share plan journey